IBM Says the SEC Is Investigating Accounting for Revenue Recognition
by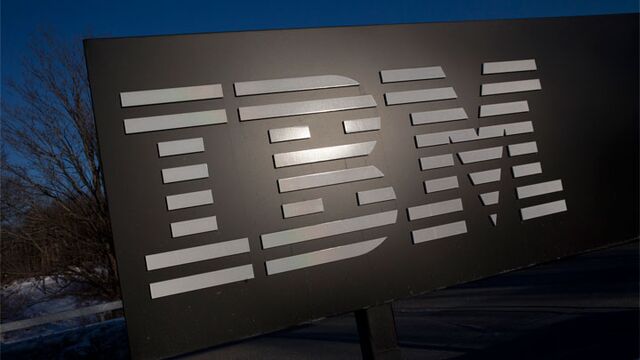 IBM fell to its lowest price in five years after disclosing that the U.S. Securities and Exchange Commission is conducting an investigation related to the technology seller's revenue recognition.
International Business Machines Corp. said Tuesday it learned in August that the SEC is looking into the accounting treatment of certain transactions in the U.S., the U.K. and Ireland, according to a regulatory filing. Shares of the Armonk, New York-based company fell 4 percent to $137.86 at the close in New York, their lowest price since October 2010.
"IBM has a rigorous and disciplined process for the preparation of its financial statements and the reporting of revenue," Ian Colley, a company spokesman, said in a statement. "We are confident that the results and information we report have been appropriate and consistent with GAAP." IBM said in the filing that it is cooperating with the SEC. 
Florence Harmon, a spokeswoman for the SEC, declined to comment.
Forecast Reduced
IBM last week cut its full-year profit forecast and reported its 14th straight quarter of shrinking sales. The company has been working to become a seller of cloud computing and data analytics technology, as demand for older businesses decline. IBM is banking on its newer operations -- folded within what the company calls its strategic imperatives -- to deliver $40 billion in revenue and account for 40 percent of total sales by 2018.
The company in June 2014 said the SEC didn't plan to recommend an enforcement action after investigating how IBM reported revenue from offsite cloud services. The company said the probe, which began in 2013, examined sales for services delivered over the Internet such as storing customers' data.
"This inquiry is not related to the earlier SEC investigation regarding IBM cloud revenue, which was concluded with no action against IBM," Steve Tomasco, a company spokesman, said in an e-mail.
Daryl Plummer, chief of research at Gartner Inc., said there was too little information to know exactly what the investigation is about and that he suspected it was similar to the matter that was settled last year.
The new probe "is a little more of a hit at a time when they don't need it," he said.
Before it's here, it's on the Bloomberg Terminal.
LEARN MORE