Faber's Epic China Bubble Amid Industry Slump Shows Up in Charts
Bloomberg News
Number of firms flashing debt warning signs have jumped to 200

China Inc. debt up 23 percent in 2015, triple GDP growth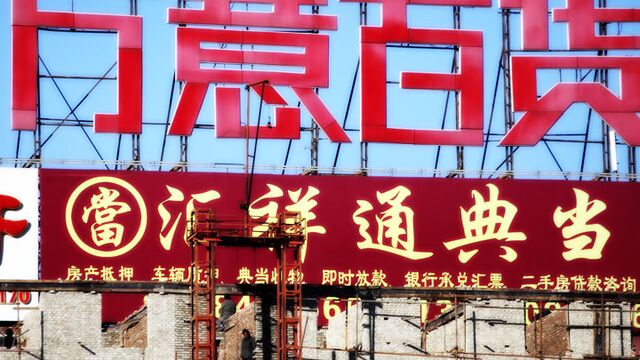 Marc Faber's advice that investors should pay attention to China's "epic" debt bubble and its manufacturing slump is borne out in charts that show a surge in troubled commodity and industrial companies.
"What we have had in China, and this investors should realize, is a credit bubble of epic proportions," Marc Faber, publisher of the Gloom, Boom and Doom report, said in an interview with Bloomberg TV. "You can have growth in some sectors of the economy -- I have no doubt some service sectors are growing -- but other very important sectors like industrial production aren't growing at the present time."
Companies with less cash than short-term debt, net losses and contracting revenue have jumped to 200, according to the filings through June 30 compiled by Bloomberg from firms listed on the Shanghai and Shenzhen stock exchanges. About half are in the commodities sector while about 20 percent are industrial companies. A maker of carbon materials used in batteries is among borrowers that may have trouble repaying obligations by year end, Guotai Junan Securities Co. said.
Premier Li Keqiang is trying to make consumption and services bigger growth drivers as he weans the economy from reliance on traditional smokestack industries that have contributed to the world's biggest corporate debt loads. Defaults are mounting as economic expansion slows and manufacturing firms account for four of the five major bond failures this year. 
"We expect more defaults, especially in overcapacity industries such as steel, coal and chemicals," said Tang Yue, credit analyst at Industrial Securities Co.
Ingenious Ene-carbon New Materials Co., flagged by Guotai Junan Securities, has 550 million yuan ($86.5 million) of notes due Nov. 6. It had 447.2 million yuan in cash as of June 30 after a net loss in 2014, Bloomberg-compiled data show. Ordos City Huayan Investment Group Co., a developer in Inner Mongolia, faces a Dec. 17 option date on which investors can demand early repayment on 1.2 billion yuan of notes that mature in 2018. Two calls each to the companies went unanswered Tuesday.

Authorities have been loosening rules on bond issuance as they try to prevent a sharper slowdown in an economy growing at its weakest pace in a quarter century. The National Development and Reform Commission will exempt issuers or bonds with AAA credit ratings from its review process, people with knowledge of the matter said earlier this month.
Investors are chasing lower-rated bonds after the central bank cut interest rates six times in a year. That's dragged down the extra yield on five-year AA graded corporate securities over government notes to 196 basis points, near the lowest in five years. Brokerages including Oversea-Chinese Banking Corp. and Industrial Securities have warned that the exuberance may be creating a bubble.
The rise in corporate debt loads is outpacing economic expansion. Borrowings by companies listed on the Shanghai and Shenzhen stock exchanges jumped 22.7 percent in the most recent filings compared with the end of last year, exceeding the 6.8 percent economic growth for 2015 that analysts surveyed by Bloomberg forecast.
"The central government is trying to let China grow out of the debt problem," said Wang Qian, managing director of macro research in Asia at Vanguard Investments Hong Kong Ltd. "It's hard to achieve the goal."