August Home Prices in 20 U.S. Cities Appreciate at Faster Pace
By
Fifteen of the 20 cities saw home values rise at faster rate

Portland showed the biggest jump in property values from July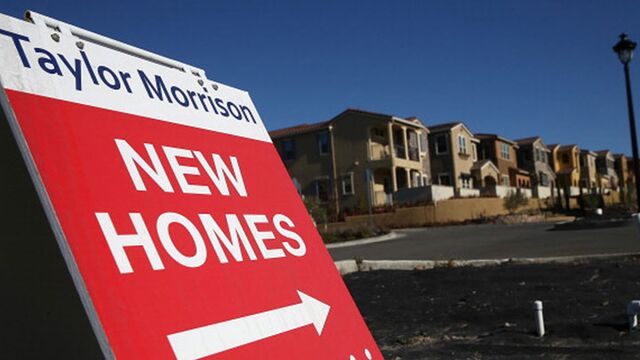 Home prices in 20 U.S. cities rose at a faster pace in the year ended August, a sign the industry continues to strengthen on improving demand.
The S&P/Case-Shiller index of property values climbed 5.1 percent from August 2014 after rising 4.9 percent in the year ended in July, the group said Tuesday in New York. The gain was the biggest in a year and matched the median forecast of economists surveyed by Bloomberg. Nationally, prices increased 4.7 percent after a 4.6 percent advance in the 12 months through July.
A tight supply has supported price appreciation, which may in turn entice more owners to put their properties on the market as the payoff grows. More homes that are affordable for first-time or young buyers will be needed to keep the housing recovery on track, providing a boost to consumer spending in the process.
"Inventories are lean, which is putting upward pressure on home prices from coast to coast," Ryan Sweet, a senior economist at Moody's Analytics Inc. in West Chester, Pennsylvania, said before the report. "Housing continues to do well, through the ups and downs. The trend is still favorable."
Survey Results
The median forecast was based on a survey of 29 economists. Estimates in the Bloomberg survey ranged from gains of 4.7 percent to 5.7 percent. The S&P/Case-Shiller index is based on a three-month average, which means the August figure was also influenced by transactions in July and June.
All 20 cities in the index showed a year-over-year increase, led by gains of 10.7 percent each in Denver and San Francisco. Fifteen cities showed year-to-year prices climb at a faster rate than in July, with Portland seeing the biggest acceleration. New York had the smallest gain at 1.8 percent.
The year-over-year gauge provides better indications of trends in prices, according to the S&P/Case-Shiller group. The panel includes Karl Case and Robert Shiller, the economists who created the index.
On a monthly basis, home prices in the 20-city index adjusted for seasonal variations increased 0.1 percent in August after falling 0.2 percent the month before. That also matched the median forecast in the Bloomberg survey.
Month-to-Month
Property prices rose in 11 of 20 U.S. areas in August from a month earlier, led by a 0.9 percent jump in Portland. Prices fell in five cities, with Detroit experiencing the biggest retreat at 0.5 percent.
The housing data for recent months have shown a trend of general improvement, with homebuilder confidence rising alongside a faster pace of new-home construction, and sales of previously owned homes rebounding to the second-highest level since February 2007. Purchases of new homes unexpectedly slumped, a report showed Monday.
Construction companies are facing barriers such as a limited supply of viable lots on which to build as well as trouble finding skilled labor.
Stronger demand for residential real estate -- supported by solid job growth and a pickup in wages -- will be needed to further support sentiment among builders and current owners who are on the fence about listing.