S&P 500 Index Slips Before Batch of Earnings, Fed Policy Meeting
by
Apple, Pfizer and Exxon Mobil among those reporting this week

Little chance seen of Fed raising interest rates this week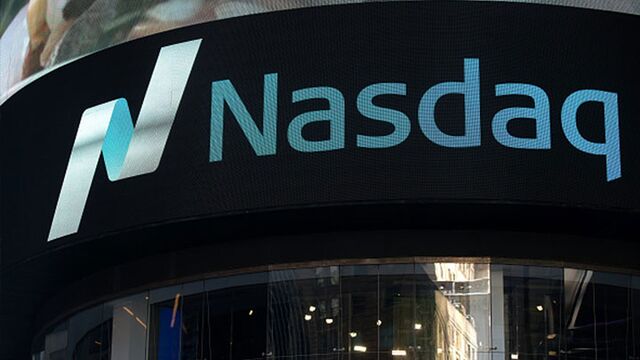 A rally in U.S. stocks stalled Monday, as investors assessed recent gains before the latest batch of earnings and a Federal Reserve meeting, with the Standard & Poor's 500 Index slipping from a nine-week high.
Technology and energy, two industries that have driven much of the benchmark's gains as it heads toward its best month in four years, retreated today. Apple Inc. lost 3.2 percent to weigh on tech, as supplier Dialog Semiconductor Plc's sales and outlook missed analysts' estimates. Apple is Dialog's biggest customer. Chevron Corp. fell 2.7 percent with crude oil sinking to a two-month low.
The S&P 500 declined 0.2 percent to 2,071.18 at 4 p.m. in New York, after last week erasing its losses for the year. The Dow Jones Industrial Average decreased 23.65 points, or 0.1 percent, to 17,623.05. The Nasdaq Composite Index added 0.1 percent, as Google parent Alphabet Inc. rallied and biotechnology shares gained for a third day. About 6.1 billion shares traded hands on U.S. exchanges, 17 percent below the three-month average.
"Nobody is expecting the Fed to move, but everyone's going to be looking at the language on whether they say they're still on target for this year so the markets might be muted until then," said Thomas Garcia, head of equity trading at Thornburg Investment Management Inc. in Santa Fe, New Mexico, said by phone. "There are some pretty big earnings this week so people will be watching what companies say about third quarter but also what they say about guidance."

Pfizer Inc., Ford Motor Co. and Apple Inc. are among more than 160 S&P 500 companies reporting earnings this week. Analysts project profits at the index's members dropped 6.1 percent in the third quarter, with energy and materials companies showing the steepest decline.
Monday's retreat in equities interrupted the S&P 500's recovery from its first correction since 2011. The gauge has rebounded 11 percent from its August low, placing it less than 3 percent away from its all-time high set in May.
The main U.S. stock gauge remains on the path toward its best month since 2011, led by commodities producers, industrial and technology shares, the very groups that fueled the August selloff amid worries that a slowdown in China would hamper a global economic expansion. Since then, concerns have ebbed as central banks signal their willingness to take action to head off risks to growth.
Equities got an added boost Friday after China cut interest rates for the sixth time in a year. That came a day after the European Central Bank suggested it will bolster stimulus if needed. Investors will look to the Fed's meeting this week for indications of the trajectory of U.S. interest rates. The probability of a rate increase this month is now only 6 percent, and about 34 percent for December. March is the first month for which traders price in at least even odds of a boost.
As policy makers prepare to debate a rate move, a report today showed purchases of new homes slumped in September to a 10-month low and the prior two months were revised down. The larger-than-expected decline disrupted a trend of steady improvement this year in the industry and sent an index of homebuilder stocks down, with KB Home and Lennar Corp. losing at least 0.9 percent.
Apple had its biggest drop in almost two months following its 7.2 percent rally last week, its best in a year. Dialog Semiconductor's results and outlook have negative implications for iPhone sales, RBC Capital Markets analyst Amit Daryanani wrote in a research note. Apple suppliers Skyworks Solutions Inc. and Avago Technologies Ltd. slumped more than 4.6 percent. Cirrus Logic Inc. tumbled 14 percent, the most since May 2013.
Valeant Pharmaceuticals International Inc. declined 5.3 percent today. Investors weren't mollified after company executives and board members took to a conference call to mount a defense of the Valeant's arrangement to sell medications through mail-order pharmacy Philidor RX Services, a practice that a short-seller last week said pumped up Valeant's revenue.
Energy companies were the biggest losers, falling the most in four weeks as seven of the S&P 500's 10 main groups declined. Range Resources Corp. sank 7.3 percent to a seven-year low, while Chesapeake Energy Corp. lost 8.9 percent on top of a 6.8 retreat last week. Crude has failed to sustain a rally earlier this month above $50 a barrel as surging U.S. inventories bolstered speculation that a global glut will be prolonged.
Whole Foods Market Inc. dropped 4.9 percent, the most since July, as shares slid for a sixth day on concern that sales growth is slowing. Cleveland Research downgraded the stock to underperform, the equivalent of a sell.
Health-Care Climbs
Health-care shares in the S&P 500 climbed 0.5 percent, adding to a 2 percent rally on Friday. Laboratory Corp. of America Holdings paced gains with a 5.2 percent advance, the biggest in seven years, after reporting earnings that beat estimates. Endo International Plc climbed 4.2 percent, the second day of gains following an 18 percent decline last week. The Nasdaq Biotechnology Index rose 0.8 percent.
Pep Boys jumped 23 percent to a more than three-year high after Bridgestone Corp. agreed to buy the auto parts and maintenance chain for about $835 million. Bridgestone already operates more than 2,200 tire and automotive centers across the U.S., and the merger will create the world's largest chain of its kind, according to the companies.
An index of retailers in the benchmark surged to a record, paced by gains of more than 3 percent in Priceline Group Inc. and Netflix Inc. Amazon.com Inc. added 1.6 percent to Friday's 6.2 percent post-earnings climb to remain at an all-time high, while Kohl's Corp. rallied 2.9 percent as it rebounded from its lowest level since 2013.
The Chicago Board Options Exchange Volatility Index increased 5.7 percent Monday to 15.29. The measure of market turbulence known as the VIX is down about 38 percent in October, on track for its biggest monthly decline ever.
Before it's here, it's on the Bloomberg Terminal.
LEARN MORE