Five Things Everyone Will Be Talking About Today
Weekend is over - time to get caught up.
By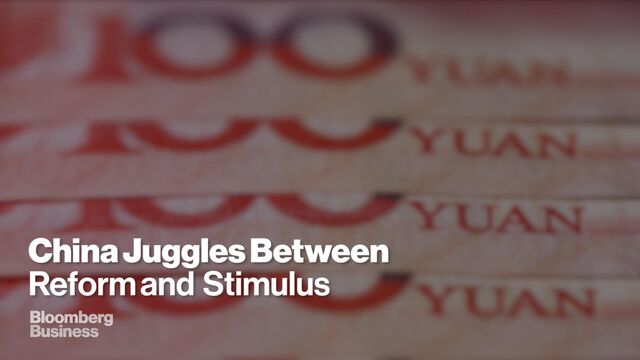 Japan Post IPO, more Valeant and lots of elections over the weekend. Here are some of the things people in markets are talking about today.
Japan Post IPO
The privatization of Japan's postal service and its banking and insurance units has raised the maximum 1.44 trillion yen ($11.9 billion) sought by the government in the country's biggest initial public offering since 1998. The Nikkei 225 Stock Average climbed 0.7 percent to 18,947.12 at the close in Tokyo with speculations mounting that the Bank of Japan will add to stimulus at its policy meeting on Friday. 
German resilience 
The Ifo institute's business climate index declined to 108.2 in October from 108.5 a month ago, a reading that was ahead of the median expectation for a drop to 107.8 in a Bloomberg survey of economists. The euro was little changed at $1.1025 at 10:56 a.m. London time following the report.
Elections
Over the weekend there were elections in Argentina, Poland, Guatemala, Tanzania, Ivory Coast and Haiti. Argentina's presidential election is headed for a second round in November as no candidate gained an outright majority. In Poland, the opposition Law and Justice party is on course to be able to form a government alone after projections show it will win 232 seats in the 460 seat parliament. The party, which ran on a platform of a tough stance on refugees and increased government control over the economy, is set to form the first single-party government since Poland reintroduced democracy in 1989. 
China shares
Shares on China's Shanghai Composite Index closed 0.5 percent higher in their first session since Friday's PBOC rate cut. "The impact was perhaps not as large as it should have been as some investors already priced in a interest-rate cut before the end of the year," said Gerry Alfonso, a sales trader at Shenwan Hongyuan Group Co. in Shanghai. China's leaders gather this week to map out a five-year plan for the world's second-largest economy.
Valeant
Valeant Pharmaceuticals says that its audit and risk committee has reviewed the company's accounting treatment of its Philidor arrangement and have "confirmed the appropriateness" of related revenue recognition. This follows the company's loss of $10.4 billion of market value following recent allegations of irregularities in its accounting practices. Shares in the company have tumbled in German trading ahead of a planned conference call by the company to rebut the allegations at 8 AM Eastern Time. 
What we've been reading
This is what's caught our eye over the last 24 hours
Want to receive this post, and more, into your inbox every morning? Sign up here