Einhorn Insurer Plunges Most Since 2009 on Loss, Outlook
by and
Greenlight Capital Re posts third-straight quarterly loss.

A.M. Best lowers reinsurer's outlook to negative from stable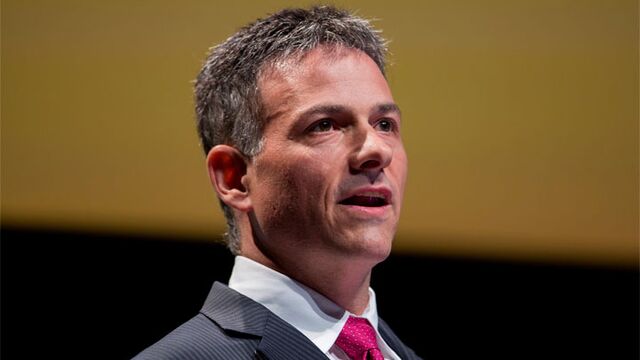 Greenlight Capital Re Ltd., the reinsurer that counts on hedge fund manager David Einhorn to oversee its investment portfolio, plunged the most since 2009 after posting its third-straight unprofitable quarter on stock market losses and poor underwriting.
Greenlight Re fell $2.03, or 8.2 percent, to $22.71 at 4 p.m. in New York trading. That extended its slump for the year to 30 percent.
The third-quarter loss widened to $219.7 million from $51.8 million a year earlier, the Cayman Islands-based reinsurer said in a statement Friday after markets closed. Ratings firm A.M. Best lowered its outlook on the company to negative from stable, a move that could make it harder to win new business, according to Greenlight Re.
The reinsurer is pressured by "leverage resulting from an investment portfolio that is primarily composed of publicly traded equity securities," the ratings firm said in a statement. Also, Einhorn's company is facing competition from other reinsurers with similar investing approaches, A.M. Best said.
Greenlight Re lost $191.3 million on its investment portfolio, fueled by declines in Consol Energy Inc., SunEdison Inc. and Micron Technology Inc. A year earlier, the investment loss was $54 million.
'Third-Party Expert'
Greenlight Re said it was working with a "third-party expert" as the company reviews insurance liabilities. Insurance underwriting generated a loss of $27.6 million, compared with income of $4 million in last year's third quarter.
"There is the potential for new business generation to be marginally impacted" by A.M. Best's move, the reinsurer said Friday in a regulatory filing. "While competitive market conditions have made finding and successfully underwriting new business that meets our targeted return hurdles challenging, we believe that we have a strong pipeline of attractive opportunities."
Einhorn's reinsurer went public in 2007, selling shares at $19 a piece. Reinsurance ventures in offshore locations can give hedge fund managers tax advantages and the access to more capital for investing.
Dan Loeb's Third Point Reinsurance Ltd. had an initial public offering six years later. Third Point Re slipped 12 cents to $13.88. The company has dropped 4.2 percent this year after a 22 percent slump in 2014.
Before it's here, it's on the Bloomberg Terminal.
LEARN MORE