technology
ESPN Clips Vanish From YouTube Due to Rights, Legal Issues
By
Disappearance is tied to video service's new paid subcription

While Disney has deal with Google unit, ESPN isn't signed up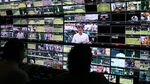 Official ESPN clips are disappearing from Google Inc.'s YouTube because of rights issues related to the video service's new paid subscription YouTube Red.
While ESPN parent Walt Disney Co. has signed an agreement to participate in the new $9.99 a month service, ESPN isn't taking part because of rights and legal issues, YouTube said Friday in an e-mailed statement.
That means clips from official ESPN channels are becoming unavailable to view on YouTube in the U.S. The video service is introducing the paid YouTube Red subscription on Oct. 28. Upon debut, the service is due to have 99 percent of the content that people search for, Robert Kyncl, YouTube's chief business officer, said this week, suggesting that ESPN's official content isn't a major draw.
"ESPN is not currently part of the Red service," the sports network said in an e-mailed statement. "Content previously available on the free YouTube service will be available across ESPN digital properties."
YouTube has advised partners that their clips won't be viewable on the public, ad-supported service if they don't participate in the paid commercial-free version. Holdouts can keep videos hosted privately, allowing them to become public once a deal is reached.
The trade publication Variety reported on the disappearance of the clips earlier Friday, citing the rights issues.
(Updates with ESPN's comment in fourth paragraph.)
Before it's here, it's on the Bloomberg Terminal.
LEARN MORE