Court Rules That Student Loan Company Isn't Above the Law
This lawsuit could have blocked borrowers from getting their day in court.
by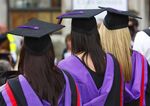 The scariest thing about the calls that Lee Pele started to get from debt collectors was not that they wanted $137,000. It was that he was sure he didn't owe the money. The company servicing the student debt got him confused with someone else, he said, but it refused to correct the error when he offered evidence that the loans were not his. The alleged mistake ruined Pele's credit, he said, just as he was trying to pay for an engagement ring for his fiancée and buy a house with her.
On Wednesday, a federal court in Richmond, Va., gave Pele a shot a vindication. The Fourth Circuit Court of Appeals said Pele could proceed (PDF) with his lawsuit against the Pennsylvania Higher Education Assistance Agency, the company that serviced the debt. The court said the company does not have the right to "sovereign immunity," as it had argued, which would have denied consumers the right to sue it in most circumstances. 
The ruling is significant. At stake was the right of borrowers to take one of the largest servicers in the country, and possibly others, to court if they believe it has broken the law. 
"This is a victory for corporate accountability," said Scott Michelman, the attorney who represented Pele. "There are very few avenues for folks to challenge the actions of student lenders. This wasn't just an attempt to shut off the few avenues remaining, this was an attempt to shut off all avenues remaining."
PHEAA, which also does business as American Education Services and FedLoan Servicing, services about $287 billion in debt. The company had urged the court to give it the type of immunity from lawsuits that the law grants federal and state governments, which cannot be sued unless they waive their immunity or Congress intervenes.
The servicing giant has close ties to the State of Pennsylvania, which has some control over its business. The company argued that the close relationship to Pennsylvania made it an "arm of the state" and entitled to the government's exemption from most lawsuits. A ruling in its favor would have immediately affected millions of borrowers it serves. It also could have affected Americans across the country who interact with several other state-based servicers because other federal courts may have been encouraged to give those companies immunity, too.
"This was like a blanket, get-out-of-jail-free card that PHEAA asked for," said Michelman. PHEAA did not respond to requests for comment.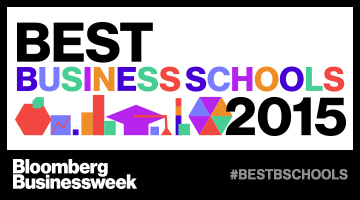 For student borrowers, the decision was a win against an old foe. Education loan servicers, who earn hundreds of millions of dollars for corralling borrowers to pay back debt, have recently come under fire for failing debtors. A September report by the Consumer Financial Protection Bureau documented "widespread servicing failures" that "create obstacles to repayment, raise costs, cause distress" and "driv[e] borrowers to default." Wednesday's ruling dredged up the Education Department's checkered past in dealing with such abuses. 
Pele's case went forward, partly thanks to a much older lawsuit that played out in the same courtroom on the same day. Jon Oberg, a whistleblower who once worked at the Department of Education, sued PHEAA and several other companies, who he said used a loophole to extract $1 billion in subsidies from the government. 
Four of the other servicers Oberg sued settled for a total of $57.75 million, paid to the government and to Oberg himself, in 2010. PHAA, the servicer that targeted Pele, was the only one that held out, arguing that it was immune from False Claims Act violations. On Wednesday, the Fourth Circuit Court of Appeals said Oberg, too, could proceed with his suit because PHEAA had enough control over its considerable revenue—more than $600 million in 2014—that it could be considered independent of the state. 
"This shows what lengths the servicers are going to in order to avoid accountability" said Deanne Loonin, an attorney with the National Consumer Law Center. It also, Loonin said, highlights a curious question: Why is the Department of Education still dealing with a company that allegedly defrauded it out of hundreds of millions of dollars?
"Not only are they hiring the same old players with a bad history, but they hire the same old players who are actively trying to avoid accountability," said Loonin. An Education Department official did not respond to requests for comment. In September, the Department formally committed to a set of principles that it said would "improve student loan servicing practices, promote borrower success and minimize defaults."
For more, read this next:
Before it's here, it's on the Bloomberg Terminal.
LEARN MORE