business
China Takes 'Riskiest' Step by Ending Deposit-Rate Controls
Bloomberg News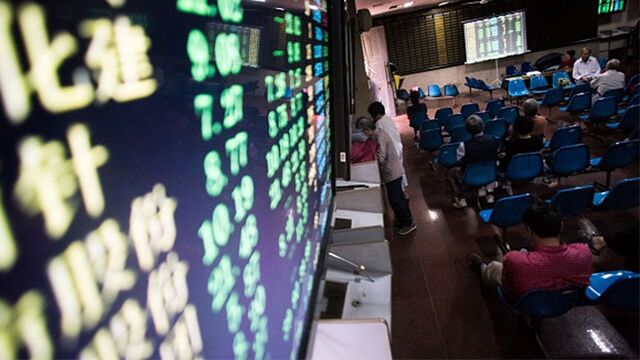 China scrapped a ceiling on deposit rates, tackling what the central bank has called the "riskiest" part of freeing up the nation's interest rates.
The move came as the central bank cut benchmark rates and banks' reserve requirements to support a faltering economy. The changes take effect on Saturday, the People's Bank of China said in a statement on Friday.
Scrapping interest-rate controls boosts the role of markets in the economy, part of efforts by Premier Li Keqiang to find new engines of growth. While officials must be on guard for any excessive competition for deposits that could increase borrowing costs for companies or lead to lenders going bust, weakness in the economy may be mitigating the risks.
Ending the ceiling is an important milestone but comes in the wake of "a tremendous amount of deposit-rate liberalization over the last several years," especially in the shape of wealth management products, according to Charlene Chu, a partner at Autonomous Research Asia Ltd.
Wealth products issued by Internet firms are increasingly siphoning away deposits, making rate controls less effective and adding urgency to accelerating reform, the central bank said in a question-and-answer statement after the move. History shows that the best time to deregulate rates is when they're being cut and inflation is easing, it said.
Less Demand
The risks may not be as high as they would've been two or three years ago, because competition for deposits has cooled, with weaker demand for funding and a decline in banks' willingness to lend, Chu, formerly of Fitch Ratings, said ahead of the PBOC announcement. Banks aren't fully using the deposit-rate flexibility that they already have, she said.
The central bank repeated a previous pledge that, even with liberalization, it won't step back and give the banks free rein. Financial institutions that use high interest rates to attract deposits or disrupt the market will be "disciplined," while those with appropriate interest-rate pricing will benefit, including by getting approval for innovative products, it said.
In July 2013, the central bank scrapped a floor on borrowing costs while saying that further changes to deposit rules were the "riskiest" part of liberalization.
— With assistance by Jun Luo
(Updates with central bank comment in fifth paragraph.)
Before it's here, it's on the Bloomberg Terminal.
LEARN MORE