Oil's Big Slump Looks Like the 1980s 'Lost Decade'
by
Crude downturn echoes slump that started in 1985-86, BI says

Morgan Stanley says bear market typically lasts two decades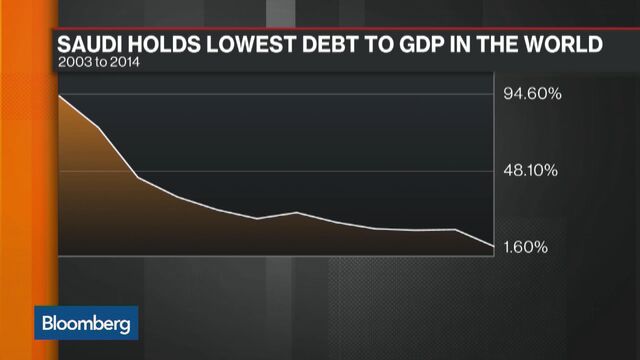 Crude oil's collapse is bringing back memories of the decade of low prices that started in 1985 when Saudi Arabia began targeting market share.
Oil has dropped by almost half since last October when crude entered a bear market as the U.S. pumped near record rates and China's economic growth slowed. Despite the longest decline in decades, some including Royal Dutch Shell Plc's Chief Executive Officer Ben Van Beurden and Morgan Stanley Investment Management Inc.'s Head of Emerging Markets Ruchir Sharma think there's more pain to come.
The current downturn resembles that of 1985 and 1986, Bloomberg Intelligence analysts Peter Pulikkan and Michael Kay wrote in a report on Thursday. Just as price gains in the 1970s saw new technology open up fields in the North Sea and Alaska, Chinese-led demand in the first decade of this century helped unlock oil and gas from shale rocks in the U.S. Now, companies such as BP Plc are predicting crude will stay "lower for longer."
"The lower-for-longer scenario will likely be even lower and even longer," Pulikkan said in an e-mail. "In 1985, Saudi Arabia changed policy to raise its market share, ushering in a lost decade for oil. There's a possibility there's another lost decade."

West Texas Intermediate dropped below $10 a barrel in June 1986. The benchmark averaged $20.83 a barrel in 1985 and 1986, about 30 percent lower than the previous two years. As prices dropped, the Saudis refused to cut production, opting to defend market share instead, Pulikkan said. Oil averaged less than $20 in the 12 years from 1987. 
Defending Market
In November last year, the Organization of Petroleum Exporting Countries, led by Saudi Arabia, adopted a similar strategy and chose not to defend oil prices.
A 200-year history of commodity prices shows they typically move between a decade of a bull market and two decades of a bear market, Sharma, who helps manage $25 billion at Morgan Stanley Investment, said last month. It takes years to clear the additional capacity that a bull market generates, meaning a "long winter in commodities" lies ahead, he said.
Raw materials may be in the fourth year of a 20-year "bear super-cycle," according to the Ned Davis Research Group, which has studied commodities busts dating to the 18th century. 
Before it's here, it's on the Bloomberg Terminal.
LEARN MORE