Jokowi Adjusts Tax Rules to Boost Local Firepower for Investment
by and
Change meant to encourage companies to revalue assets

FDI flat at $7.4 billion in 3Q; total investment up 17% y/y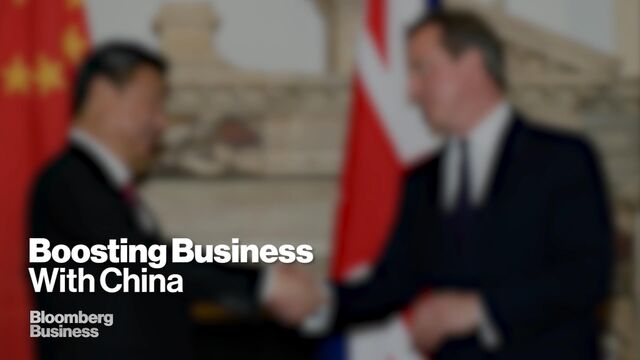 Indonesia will make it cheaper for companies to revalue their assets to encourage investment and boost tax coffers, in the latest installment of a gathering economic reform program.
The policy announcement came after the investment coordinating board released figures showing domestic and foreign investment in July through September climbed 17 percent in rupiah terms from a year earlier. Foreign direct investment was $7.4 billion, unchanged from the previous quarter and down from $7.5 billion a year earlier.
President Joko Widodo, known as Jokowi, has issued a series of policy measures in recent months to try to remove impediments to doing business, after Southeast Asia's largest economy grew in the second quarter at the slowest pace since 2009. Budget spending has picked up in recent months after a slow start to the year, with the government also kickstarting infrastructure projects such as a Chinese-built dam.
"We want to give a strong impression that we are undertaking a fundamental transformation," Jokowi told ministers gathered to discuss the tax package on Thursday, adding that the government planned to implement up to 300 new measures in the coming months.
Companies that revalue their property assets before the end of the year will pay a tax rate of 3 percent, down from 10 percent currently, Finance Minister Bambang Brodjonegoro said. The revaluation rule will help the economy by prompting more investments, said Aldian Taloputra, chief economist at PT Mandiri Sekuritas.
"With higher-valued assets, bigger capital, the companies can borrow more from banks, for example, and they can invest more," Taloputra said.
Helping REITs
The government will also scrap double taxation on real estate investment trusts (REITs) being established in Indonesia as a way of boosting the domestic capital market, Brodjonegoro said.
The tax changes were the fifth round of measures announced by the government in recent months. Others have included cutting red tape, improving a process for setting annual worker wage gains, and lower fuel prices. They follow a year in which investors have been confused by various policy u-turns.
Indonesia needs to attract foreign investment to pay for the factories, roads and other infrastructure it needs to redirect an economy that had previously been coasting on the back of a commodity boom to one majoring in manufacturing and value-added exports.
The government expects to exceed its full-year target for total investment of 519.5 trillion rupiah ($38 billion), the investment board said. Singapore, Japan and the Netherlands were the biggest sources of foreign investment in the last quarter, with China fifth, the investment board said, without giving details on companies.

Brodjonegoro told an audience of diplomats, economists and business people at a World Bank briefing earlier on Thursday that Indonesia was looking to China for more investment.
"We need to tap more Chinese FDI," Brodjonegoro said. "In the past the relationship was mostly trade. Not so much on FDI. Chinese FDI realization is one of the lowest."
China has offered $100 billion of total investments in various projects, the government has said. Yet the realization rate of Chinese investment is only at 10 percent, Brodjonegoro said.
Signs Improving
Jokowi has been more open to Chinese investment than his predecessor Susilo Bambang Yudhoyono. Indonesian state companies will join a Chinese counterpart to build a railway from the capital to Bandung on Java island, and the government in August started flooding a Chinese-built dam that was first proposed more than 30 years ago.
The World Bank sees Indonesia's full year gross domestic product growth at 4.7 percent, below a government target for about 5 percent. Improvements will depend on the effective implementation of the recent reform measures, with a significant pick-up in capital spending seen since July, it said on Thursday.
"There is a real willingness and desire on the part of the new economic team to really address in a serious way a lot of the impediments that continue to exist for foreign investment," Robert Blake, the U.S. ambassador to Indonesia, told reporters on Tuesday in Jakarta, ahead of a visit next week by Jokowi to the U.S. "My expectation is that they will soon begin to bear fruit and we will see growth to start to pick back up again sometime next year and we will see more investment."
Before it's here, it's on the Bloomberg Terminal.
LEARN MORE