Daimler Profit Rises 31% as Some Investors See Margin Peak
by
Operating profit of 3.66 billion euros exceeds expectations

Mercedes-Benz Cars unit returns 10.5% on sales, beating goal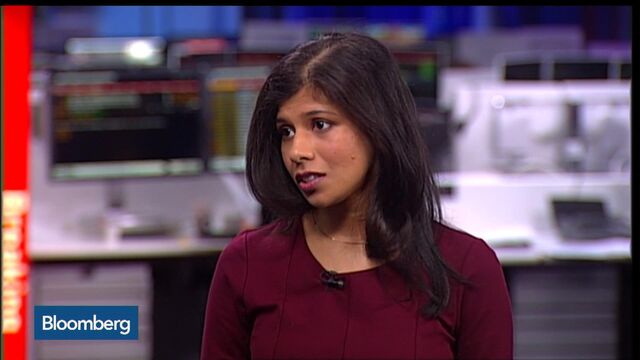 Daimler AG's record Mercedes-Benz sales and robust profitability left some investors worrying that it might not get better from here.
The shares fell even as operating profit surged 31 percent to 3.66 billion euros ($4.15 billion). That beat the 3.51 billion-euro average of eight analyst estimates compiled by Bloomberg. Sales rose 13 percent to 37.3 billion euros, and the Mercedes cars unit returned 10.5 percent on sales, exceeding its goal.
"The market thinks Daimler has reached the peak for now," said Arndt Ellinghorst, a London-based analyst with Evercore ISI. "I think Daimler will stay strong for longer than people expect, but it won't have meaningful improvements from here."
Mercedes is poised to overtake Audi this year as the world's second-biggest luxury-car maker and aims to close the gap to segment leader BMW AG by the end of the decade. Daimler has refused to push that target forward, with Chief Financial Officer Bodo Uebber saying today that "factors such as market conditions and product development cycles" are important as well.
The shares dropped as much as 3.1 percent, trading down 1.3 percent to 72.78 euros at 9:20 a.m. in Frankfurt.
China Momentum
Sales momentum in China continued to outshine both BMW and Audi, with Mercedes deliveries soaring 31 percent this year through September despite a stock market rout and cooling economic growth that combined to leave Chinese customers wary of buying new cars. Mercedes's boom in China, where it has lagged competitors in the past, compares with a 2 percent gain for BMW and nearly level sales for Audi.
Daimler did moderate its expectations for the global auto market because of China, however, saying it now expects demand there to rise only slightly. Higher industrywide sales in North America and Europe will help keep worldwide car-buying at about the same level as last year, the company said.
Daimler confirmed that it expects a significant rise in revenue and profit this year.
At the Daimler Trucks division, hurt by a slowdown in Brazil, the company said it expects sales to rise only slightly this year.
Before it's here, it's on the Bloomberg Terminal.
LEARN MORE