China Said to Expand Funds for Infrastructure to Bolster Growth
Bloomberg News
Bond program quota will increase to at least 600 billion yuan

Scope of projects eligible for funding will be expanded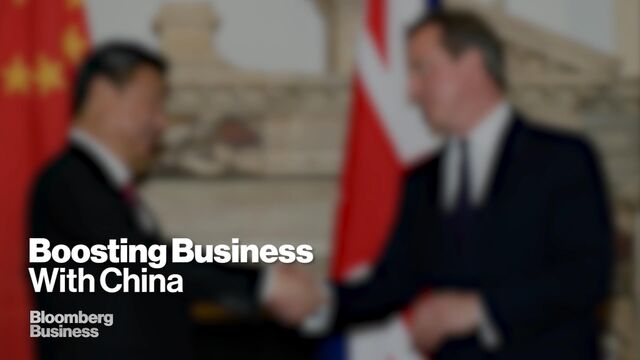 China is making more money available to local governments for financing infrastructure projects this year amid concerns about flagging economic growth, according to people familiar with the matter.
The amount made available via a special bond program will be increased to at least 600 billion yuan ($94 billion) from 300 billion yuan for the rest of this year, according to the people, who asked not to be identified because the deliberations are private. The nation planned to sell 1.2 trillion yuan of bonds in 2015 to 2017 through its policy lenders and distribute the proceeds to local governments to fund infrastructure projects, Bloomberg News reported in September.
The bond boost signals growing concern among China's policy makers that a target of 7 percent economic expansion for 2015 may be getting harder to achieve. Growth slipped to 6.9 percent in the third quarter and the fourth quarter looks even gloomier with the financial sector's contribution to growth poised to decline.
Planners of the bond program took the step after realizing that this year's original 300 billion yuan quota won't provide the necessary boost to the economy, the people said. Projects have been selected for the first two rounds of construction bonds, and the National Development and Reform Commission is now asking local governments to report projects for the third round, according to the people.
In the new round, the government will allow more projects to benefit from the bonds including sports facilities, electric car chargers, highways, tourism infrastructure, Internet, and removal of dangerous chemical plants, the people said. Previously, the program covered agriculture, railways, underground pipelines and shantytown renovations.
It's unclear if the increase in funds for this year means the total size of the program is being expanded or if more of the 1.2 trillion yuan plan is being accelerated. The NDRC didn't respond to a faxed request for comment.
— With assistance by Steven Yang
Before it's here, it's on the Bloomberg Terminal.
LEARN MORE