Brazil Poised to Post Widest-Ever Primary Budget Deficit
by and
Primary gap to total at least 50 billion reais in 2015

Recession, congressional dissent frustrating fiscal efforts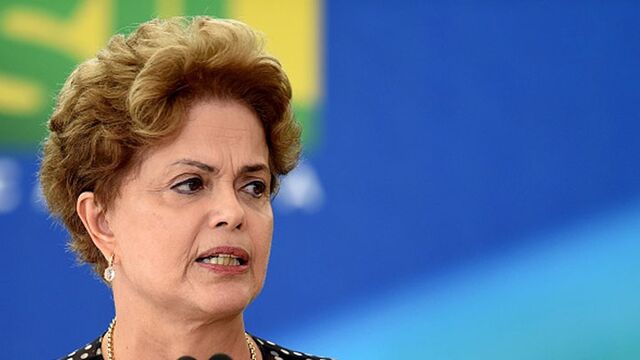 Brazil will miss its fiscal target this year and post the widest year-end budget deficit before interest payments on record, according to the government's chief of staff, Jaques Wagner.
The government will report a primary budget deficit of at least 50 billion reais ($13 billion), equal to 0.8 percent of gross domestic product, Wagner said Thursday. Wagner didn't clarify whether the deficit was for the central government or the entire country, including federal, state and city budgets. The primary result is a key gauge to measure Brazil's fiscal health.
The gap could be even wider if auditors force the government to repay what it owes state banks, he told reporters. That could add an additional 40 billion reais to the deficit, according to a member of President Dilma Rousseff's economic team, who declined to comment until the government publishes its estimates.
The news is yet another setback for an administration that has pledged to shore up fiscal accounts and reverse last year's gap. Posting another deficit could further erode Brazil's credit rating, which Standard & Poor's cut to junk in September before Fitch Ratings cut it to the cusp of junk last week.
Brazil's recession has crippled tax-collection efforts while dissent in Congress has frustrated government efforts to contain spending and raise levies. Rousseff's economic team previously cut its primary target for the entire country to a surplus equivalent to 0.15 percent of GDP from 1.1 percent.
Before it's here, it's on the Bloomberg Terminal.
LEARN MORE