James Bond Boosts Heckler & Koch as German Army Drops Rifle
by and
"Spectre" stills show 007 using Heckler handgun for first time

U.S. shooting-enthusiast sales also smoothing contract loss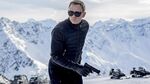 James Bond, known for wielding a Walther PPK handgun to deadly effect since his film debut in 1962, is shown packing a pistol from rival arms producer Heckler & Koch GmbH in his latest screen incarnation.
007's apparent switch of loyalties in "Spectre," which opens in theaters Monday, comes as the German government, Heckler & Koch's No. 1 customer, drops it as chief supplier of army rifles after concluding that the G36 model used for almost 20 years doesn't shoot straight in hot conditions.
Fiction's best-known spy isn't alone in turning to Heckler's 15-shot VP9. U.S. gun enthusiasts are flocking to the $719 pistol, providing a vital boost after the rift with German forces saw the Oberndorf-based company's bonds fall to the lowest in three years in April, when the concerns became public. The government said Sept. 8 that it would buy a new rifle via an open tender.
NRA Award
Introduced in June 2014, the VP9 fires 9-millimeter rounds, took four years to develop and marks a return to a striker-based firing mechanism without a protruding hammer that makes the gun easier to draw, according to experts. "American Rifleman," the National Rifle Association's official journal, awarded the VP9 its Golden Bullseye award for "2015 Handgun Product of the Year."
The model is leading Heckler's North American sales, alongside the VP40, with bigger .40-inch ammunition, and the "concealed carry" P30SK. Buyers span the top end of the civilian market to law-enforcement authorities.
Heckler said in April it would focus more on the U.S., where President Barack Obama's push for stricter gun laws is credited with increasing demand among people concerned that it may become tougher to buy weapons. Sales this year could pass a 2013 record, with 15.6 million applications made in the first nine months, according to the National Instant Criminal Background Check System.
Heckler & Koch's pistols helped operating profit more than double to 13.4 million euros ($15 million) in the first half, when sales rose 40 percent to 89.9 million euros, according to data obtained by Bloomberg. Interest of 14.7 million euros on 295-million euros of bonds with a 9.5 percent rate meant the company still had a net 2.6 million-euro loss, though a Euronext listing as H&K AG means it may get access to capital beyond debt markets.
'Spectre' Question
Heckler is also hamstrung by German export curbs, with 131 million euros of orders held up after Germany's Economy Minister Sigmar Gabriel took a tougher stance when entering office in 2013. Still, concern about the G36 may be overdone, with the army due to buy more if any of its 167,000 fail before replacement. It also has a 18 million-euro bridging order for 1,200 G27P rifles and MG4 machine guns. An Oct. 14 report also showed German combat soldiers trust the rifle and praised its reliability.
The VP9's appearance in "Spectre" should help raise Heckler's profile among enthusiasts, though it won't be clear until the movie's release whether the gun is issued to Daniel Craig's Bond or comes into his possession through other circumstances. Stills showing the weapon suggest it may have been seized from an adversary, according to websites devoted to the franchise.
Heckler & Koch said it didn't collaborate on "Spectre," while confirming that stills of a black-clad Craig on a hillside do show the VP9. Sony Corp. and MGM Studios declined to comment, and Eon Productions didn't return calls.
Bond remained loyal to his Walther PPK until 1997's "Tomorrow Never Dies," when he upgraded to the heavier Walther P99, before reverting back to the older model. The spy has only previously been shown using a Heckler HK416 assault rifle in "Skyfall," the last movie out, and a MP5K submachine gun in "Tomorrow Never Dies," according to the Licensed to Kill website.
Watch Next: 'Star Wars,' 'Spectre': Theaters Await Blockbusters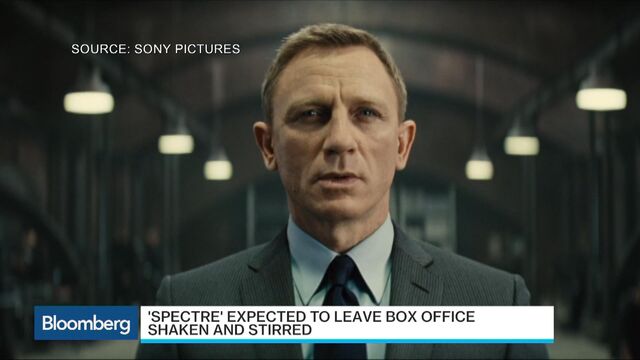 In Ian Fleming's novels, 007 carries a Beretta 418 and uses Smith & Wesson and Colt models before switching to Walther, it says.

Investors in Heckler's bonds may still be in for a ride. While the company's strategy to sell more guns to U.S. consumers seems to be paying off, German politicians are still concerned that arms could fall into the wrong hands, credit analyst Jeanine Arnold at Moody's in Frankfurt said. The balance sheet also needs repair.
"Our main concern remains the capital structure, which we believe is unsustainable," Arnold said. "Interest paid is so high that all cash is essentially used to pay interest and little is left over."
Before it's here, it's on the Bloomberg Terminal.
LEARN MORE