Photographer: George Frey/Bloomberg
business
EU's Top Court Rules That Bitcoin Exchange Is Tax-Free
By and
Top EU court says exchange of bitcoin should be VAT-free

Sweden sought advice on whether exemptions should apply
Bitcoin got a boost at the European Union's top court after judges said exchanging virtual currencies should be exempt from value-added tax in the same way as traditional cash.
In a ruling that puts Bitcoin on a more equal footing with mainstream money, the EU Court of Justice sided with Swede David Hedqvist who set up a service for the exchange of mainstream money for bitcoin and vice versa. VAT, a type of sales tax, shouldn't be charged because the business involves "the exchange of different means of payment," the judges said.
"It's very good news," said Simon Dixon, CEO of Bnktothefuture.com, a platform for investing in new, alternative financial products, including those based on Bitcoins. "If you were taxed on the exchange it would make it an inferior currency to other currencies, so the implications of it being treated as a currency are that it can free flow."
Bitcoin currency, introduced in 2008 by a programmer or group of programmers under the name Satoshi Nakamoto, has no central issuing authority and uses a public ledger to verify encrypted transactions. It has gained traction with merchants selling legitimate products but also has been used to facilitate illegal transactions because money can be transferred anonymously.
Virtual currencies have faced increased scrutiny amid concern that their use may fall under the radar of financial watchdogs and law-enforcement. The European Banking Authority said last year that banks shouldn't buy, hold or sell virtual currencies until regulators develop safeguards to protect their integrity.
Watch Next: Bitcoin Island - Cryptocurrency on the Isle of Man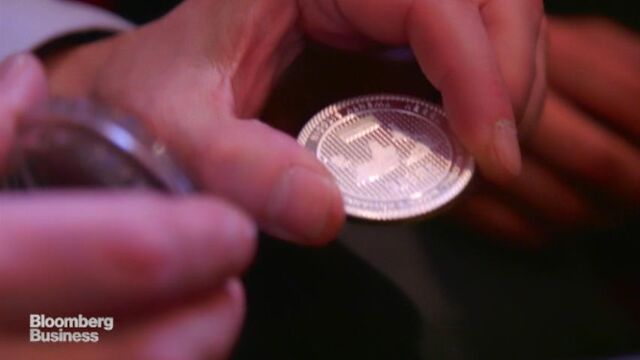 "I always felt like this was the only sensible decision," Hedqvist said after the ruling. "It is important for businesses all over Europe that they finally have clear guidance regarding VAT and for some this could mean that they will get money back from the tax office."
The lack of clarification from the EU on how bitcoin should be treated for tax purposes has been "a bit of a hindrance," said Dixon. Bitcoin has "properties of a commodity, some of the properties of a currency and it's also a technology," he said by phone from London.
The EU court said to exclude bitcoin exchanges from the tax exemptions given to traditional exchanges "would deprive it of part of its effects," given that the exemption's aim is to counter "the difficulties connected with determining the taxable amount and the amount of VAT deductible" in cases of taxation of financial transactions.
Before it's here, it's on the Bloomberg Terminal.
LEARN MORE