World Posts Warmest First Nine Months of Any Year, U.S. Says
by
Last month was warmest September on record going back to 1880

Land and ocean temperatures break mark set last year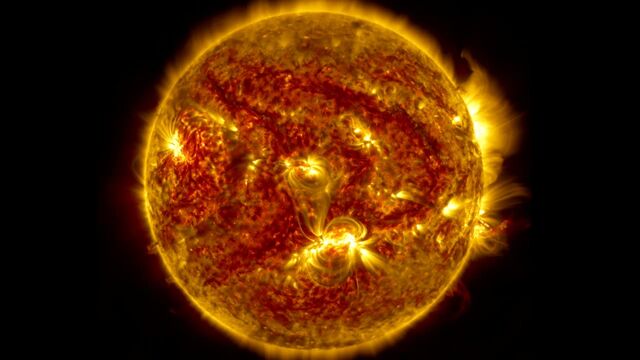 Last month was the world's warmest September, and the globe has just marked its hottest first nine months for any year going back to 1880, the National Centers for Environmental Information said Wednesday.
The average land and ocean temperature for September was 1.62 degrees Fahrenheit (0.9 Celsius) above the 20th century average, which bested the all-time high set last year, the center in Asheville, North Carolina said in a statement.
"September's high temperature was also the greatest rise above average for any month in the 136-year record, surpassing the previous record set in both February and March this year," the center said.
An El Nino, or warming of the equatorial Pacific, has led many experts to believe 2015 will end up as the warmest year ever, the second year in a row a record has been set. Nine of the 10 warmest years on the books have occurred since 2002.
Last year was the third time in the 21st century a new annual high temperature was set or tied, the agency has said. It was also the 38th consecutive year that annual readings exceeded the long-term averages.
Seven of the past nine months also set new highs for their respective time periods, the agency said.
In addition to the high temperatures, Arctic sea ice fell to its fourth-smallest amount on Sept. 11, or 720,000 square miles below the 1981-2010 average, according to the agency.
At the other end of the world, Antarctic sea ice was the 16th-smallest on record and the least since 2008. The maximum there wasn't reached until mid-October and wasn't included in the current report.
Before it's here, it's on the Bloomberg Terminal.
LEARN MORE