Valeant's Pharma Formula: Deals, Drugs and Lots of Questions
by
Stock tanks after short-seller says company fakes retail sales

Valeant says Citron report intended to drive down stock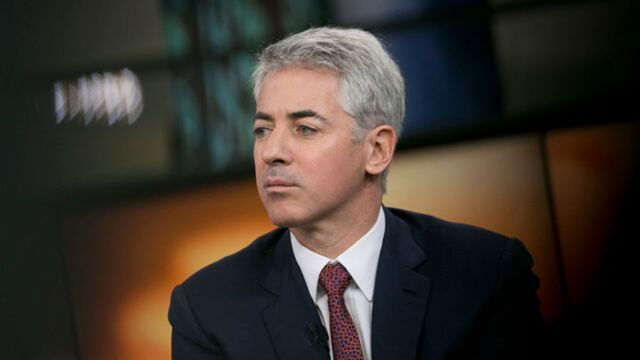 Michael Pearson shook up Big Pharma. Now his company is being shaken to its core.
 
Already a lightning rod for criticism over skyrocketing drug prices, Valeant Pharmaceuticals International Inc. plunged for a second day after a Wall Street short-seller published a report Wednesday scrutinizing its relationships with pharmacies, leading to a downgrade Thursday by a formerly bullish analyst at BMO Capital Markets. It was the latest in a series of bruising attacks and questions, which have also come from politicians and prosecutors.

"There are a lot of unknowns," said Dimitry Khmelnitsky, an analyst at Veritas Investment Research Corp. and longtime Valeant critic. But "if you look at all of this together, then you put together a picture that is not pleasant."
Valeant issued a statement denying the allegations in a report by Citron Research, a stock-commentary site founded by Andrew Left, saying the "false and misleading statements" were an attempt to drive down Valeant's value. Including Thursday's 16 percent drop, the shares have fallen 63 percent from their Aug. 5 peak.
Focus on Acquisitions
Pearson, the chief executive officer and largest individual shareholder of the Quebec-based company, had pursued a business model now being assailed: Instead of spending as much as competitors on research and development, which Pearson has called risky, Valeant borrowed to buy companies with drugs already on the market, strip the companies down and substantially raise some drugs' prices.
While its tactics have come under fire, Valeant has made acquisitions that are widely viewed as solid assets, including Bausch & Lomb, the contact lens and eye-products maker, and Salix Pharmaceuticals Ltd., which brought a portfolio of valuable products for gastrointestinal disorders.
Investors loved Pearson's approach, which made Valeant one of the most popular health stocks on Wall Street. Since his first major buy, of Biovail in June 2010, the shares had gained more than 900 percent through Tuesday. Riding high in January 2014, Pearson said his ambition was for Valeant to be one of the top five pharmaceutical companies by the end of 2016.
In August, the stock was still a darling, up 83 percent for the year. The big unraveling started with a Sept. 21 post on Twitter by Hillary Clinton calling out specialty drug manufacturers for "price gouging" and promising a plan to combat the high cost of prescription drugs. The Democratic presidential candidate was responding to reports about how another company, Turing Pharmaceuticals AG, had acquired the anti-parasitic drug Daraprim and increased the price for one pill to $750 from $13.50.
Two Subpoenas
Within days, Democrats in the House asked to subpoena Valeant for documents related to the heart drugs Nitropress and Isuprel, whose prices shot up by 212 percent and 525 percent the day that Valeant acquired the rights to sell them. Then Valeant said it received subpoenas from the U.S. Attorney's offices in Massachusetts and Manhattan seeking information on its patient assistance programs, drug distribution and pricing decisions.
Citron and other stock researchers kept up the pressure; they had for months been criticizing what they said was Valeant's opaque accounting and its reliance on a price-hike strategy as one that has disguised a lack of growth. Short sellers use stock transactions to benefit when the companies they target fall in price. Citron didn't disclose in its report whether it was shorting Valeant shares.
Unsettled Market
The market was spooked by the report. 
"The thing Valeant investors seem to fear most is a Volkswagen-like event that will somehow expose an underlying weakness in the business," Irina Koffler, an analyst at Mizuho Securities USA, wrote in an Oct. 8 report to clients.
The Citron report on Wednesday didn't dissuade all investors -- Bill Ackman, founder of Pershing Square Capital Management and one of the biggest holders of Valeant stock, said he bought another 2 million shares Wednesday, telling CNBC he hasn't lost faith in the company.
Citron said Valeant had been fooling auditors and investors by using several pharmacies, including Philidor RX Services in Hatboro, Pennsylvania, to record fake sales to phony customers, delivering drugs to the pharmacies but keeping them there only as inventory, and recording those transactions as retail sales. The report compared the pharmaceutical company to the famously defunct energy and trading firm that blew up in an accounting scandal. "Is this Enron part deux?" it said, saying the "similarities are too close to ignore."
Few Details
The report didn't provide evidence and included few details explaining how the alleged scheme works. Valeant said in its statement that it had a "contractual relationship with Philidor and properly accounts for sales to, and inventory at, Philidor and Philidor's network pharmacies.
"We've been strong, vocal Valeant bulls," BMO analyst Alex Arfaei said in a note Thursday. "However, we find Valeant's arrangements with the specialty pharmacy Philidor as not just aggressive, but questionable."
In addition to Philidor, Citron's report named another pharmacy company, R&O Pharmacy, which shares a phone number with Philidor. Valeant said Monday on its third-quarter earnings conference call that it has an option to acquire Philidor, not disclosing a price or a plan to do so. It said R&O contracts with Philidor to provide some services, which is why they would have the same contact information.
Philidor has contractual relationships with pharmacies such as R&O, but doesn't have a direct equity ownership in R&O, Philidor said in a statement. The R&O answering service offered up a customer-service number that is the answering service for Philidor.
R&O Lawsuit
One twist: R&O Pharmacy has sued Valeant. In a lawsuit in federal court in California, R&O says it received a letter from Valeant's general counsel on Sept. 4 indicating that it owed Valeant more than $69 million but had never received an invoice for any amount.
On the Monday conference call, Pearson said R&O is improperly holding significant amounts of payments it receives from insurers.
On Oct. 6, Valeant had hit back at an earlier criticism from Citron and Veritas Investment Research and AZ Value Investing, saying their claims were wrong, and that Valeant hasn't been as dependent on hikes as their reports suggested.
Drug Discounts
An issue, according to Valeant, is the difference between a drug's listed price, also known as the wholesale acquisition cost, or WAC, and the actual price paid by insurers, the government and drug buyers, which get discounts that usually aren't publicly disclosed. Valeant said that while the WAC price for toenail anti-fungal solution Jublia has gone up 20 percent since January 2015, there's been just a 2 percent rise in the average selling price. Acne medicine Solodyn went up 10 percent in WAC price but only 0.7 percent on a net basis, according to the company.
On the Monday call, Pearson said Valeant may spin off its business that includes neurology and some other drugs, which is more dependent on price increases than other units. He said there would be less focus on acquisitions that depend on buying old treatments and raising their prices, and made a commitment to keep drug-price increases to a low single-digit rate next year.
More R&D
Pearson also said there be more money devoted to research and development. That would be a shift: Last year, Valeant spent $246 million on R&D, far less than companies of similar size, according to data compiled by Bloomberg.
"Given the current environment, I think that it probably doesn't make sense for us to hold on to it," Pearson said of the neurology unit. "Hopefully we'll figure out a way to do it in a way that shareholders can continue to participate in an entity that's maybe not a growth company, but a big dividend company."
Valeant has no choice but to shift gears, said John Schroer, sector head of health care at Allianz Global Investors, which doesn't hold Valeant shares. The current model "is akin to eating your seed corn. You've got nothing to plant for next year. It's a distorted model -- you're over-earning, and that's unsustainable."
Though he's a critic, Veritas Investment's Khmelnitsky said he could see a way out for Valeant, if it could figure out how to maximize the value of its best drugs simply through competition and increasing sales volume instead of just raising prices.
"Mike Pearson is a maverick," Khmelnitsky said. "He's proved to be an outside-the-box thinker -- so he can come up with a solution to situations that could seem desperate."
Before it's here, it's on the Bloomberg Terminal.
LEARN MORE