Microsoft CEO Says Startup 'Overfunding' Will Cause Correction
Emily Chang, Brian Womack and Dina Bass
Too much funding helps by letting ideas grow, Nadella said

Unicorns will winnow down to 10 to 15 `very successful' ones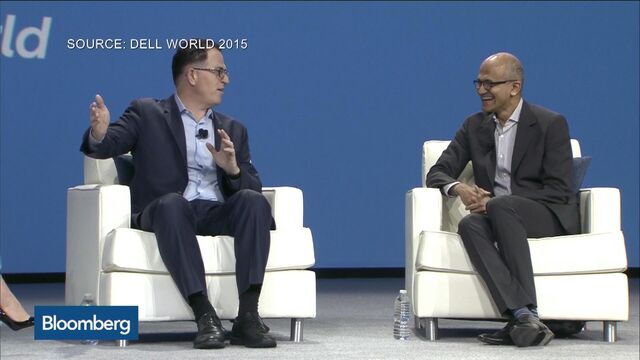 Too much funding and high values in the technology startup world has the industry bucking for a correction even as it fuels innovation, Microsoft Corp. Chief Executive Officer Satya Nadella said.
"The beauty of overfunding is lots of ideas get to flourish," Nadella said in an interview with Bloomberg Television's Emily Chang at a Dell conference in Austin, Texas. "Out of that there will eventually have to be a correction, a bust."
Out of approximately 150 companies with valuations north of $1 billion, called unicorns, there will be maybe 10 or 15 very successful companies, Nadella estimated. "Investors have to have caution," he said.
Yet Microsoft itself has invested in one of the biggest of the unicorns, car-booking company Uber Technologies Inc., putting in $100 million at a valuation of about $50 billion. That deal, Nadella said, came together over the companies' mutual interest in mapping technology.
Before it's here, it's on the Bloomberg Terminal.
LEARN MORE