Credit Suisse Sees `Substantial' Impairment Charge on Goodwill
by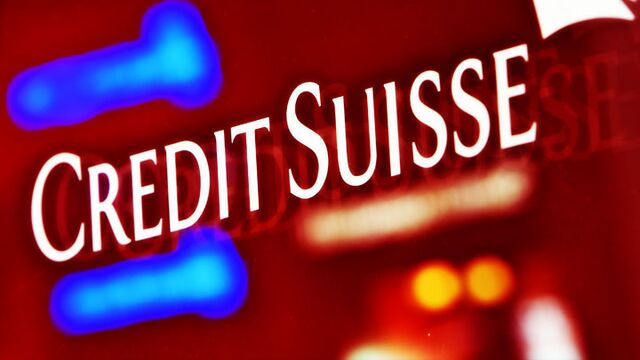 Credit Suisse Group AG, Switzerland's second-biggest bank, said it expects a substantial impairment charge in the fourth quarter in relation to the company's goodwill at the investment bank.
"As we complete the restructuring and resegmentation of the group, I would expect that we take a substantial impairment charge in respect of the 6.3 billion goodwill," Chief Financial Officer David Mathers said in an investor presentation on Wednesday.
Credit Suisse's shares fell in Zurich trading as the bank announced a plan to reorganize the company along geographical lines, place the investment bank at the service of wealth management and hold an initial public offering of the Swiss business.
Before it's here, it's on the Bloomberg Terminal.
LEARN MORE