VMware's Results Add to Investor Concern Over Dell-EMC Deal
By
Software maker's bookings fall short of analysts' predictions

Shares have declined over concern regarding Dell acquisition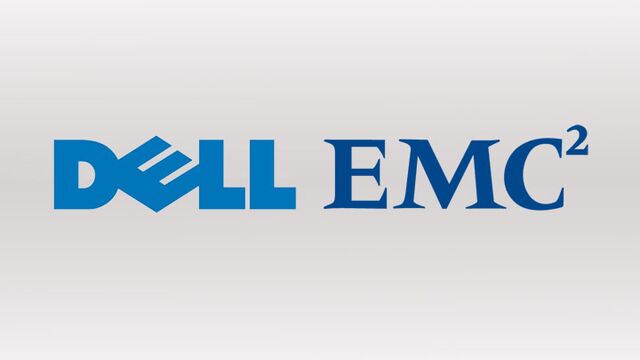 VMware Inc.'s third-quarter profit topped analysts' estimates, underscoring its status as a key asset in the sale of parent company EMC Corp., while weak bookings added to anxiety among shareholders about the software maker's independence.
Profit was $1.02 a share excluding costs on sales of $1.67 billion, VMware said in a statement Tuesday. Analysts on average had projected profit of $1 and revenue of $1.66 billion, according to data compiled by Bloomberg. The company, which makes software used to consolidate applications on corporate servers, announced some preliminary results earlier this month, when Dell Inc. unveiled its $67 billion deal to buy EMC.
Even though executives of all three companies said the combination will boost revenue for VMware, shares in the Palo Alto, California-based company have declined 4.9 percent since the agreement was announced on Oct. 12 and dropped 16 percent since news of the merger leaked on Oct. 7. Carl Eschenbach, VMware's chief operating officer, said the company saw "mixed booking results," driven in part by speculation about VMware's future and weaker economic growth in China, Russia and Brazil.
"In a big way, the story is all about the impact of the acquisition of EMC on VMware," said Mark Moerdler, an analyst at Sanford C. Bernstein & Co.
The shares of VMware fell 5.5 percent in extended trading, after the results. The stock had declined less than 1 percent to $68.76 at the close in New York, leaving it down 17 percent this year. VMware will become a tracking stock once the Dell-EMC merger closes.

Dell Chief Executive Officer Michael Dell said this week that he doesn't plan to put "any limitations on VMware's ability to partner with any other company."
"We believe it is very important to maintain VMware's successful business model supporting an open and independent ecosystem," Dell said in a statement.
Speed Bumps

Bookings, a measure of future revenue, rose 3 percent. Analysts had anticipated an 11 percent gain, said Abhey Lamba, an analyst at Mizuho Securities USA Inc. For the fourth quarter, sales will be $1.83 billion to $1.88 billion and profit will be $1.23 to $1.27 billion. Analysts had predicted revenue of $1.87 billion and profit of $1.23 billion.
For the year, VMware forecast profit, excluding some items, of $4.04 to $4.08 a share, compared with analysts' projection for $4.01. VMware Chief Financial Officer Jonathan Chadwick said sales may be $6.61 billion to $6.66 billion, in line or slightly short of the $6.64 billion average estimate.
VMware and EMC also said they will create a new cloud-computing joint venture under the leadership and brand of Virtustream, which EMC acquired for $1.2 billion. That business will generate "multiple hundreds of millions of dollars in 2016" with an operating loss of $200 million to $300 million, Chadwick said.
The move reflects VMware getting more directly into selling cloud services rather than relying on partners, Chadwick said in an interview. The company is seeing slower bookings in part because some customers are pausing to figure out their cloud strategy, he said.
"I wouldn't say we're late," the CFO said of VMware's position in the cloud-computing market. "We've always taken a partner strategy and we've now doubled down on a more direct approach."