Obama Keystone Veto Seen Helping Trudeau Reset U.S. Alliance
by and
Canada's new prime minister seen focusing on trade, climate

Trudeau has signaled `soft support for oil industry'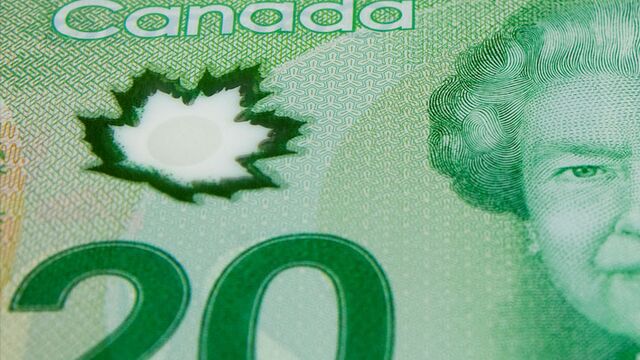 A prompt rejection of TransCanada Corp.'s Keystone XL pipeline would make the job easier for Canada's incoming Prime Minister Justin Trudeau as he seeks to reset the country's relationship with the U.S., which he says was damaged by outgoing leader Stephen Harper.
Trudeau, whose Liberal Party Monday night defeated Harper's Conservatives with a surprise majority in Parliament, could use a quick U.S. denial of Keystone to focus discussions with U.S. President Barack Obama on issues such as trade and climate. There's been speculation among Keystone watchers including Republican North Dakota Senator John Hoeven, a supporter of the $8-billion project, that Obama would reject the pipeline shortly after the Canadian election.
"If it's going to be rejected, which I think most people think it is, the sooner the better so it can be attributed to Harper," said James Coleman, assistant professor at the University of Calgary's Haskayne School of Business.
Keystone XL, which would transport 830,000 barrels a day of diluted bitumen from Alberta to connect with U.S. refineries, came to define Harper's relationship with Obama. Harper said the approval of Keystone was a "no-brainer" and that he wouldn't "take no for an answer" from Obama -- comments that intensified the controversy over a pipeline that faced opposition from Nebraska ranchers and environmentalists.
'Soft Support'
In contrast, Trudeau has signaled "a soft support for the oil industry and oil pipelines, but that support is very different from the support we've seen from the Canadian government over the past 10 years," said Adam Scott, Climate and Energy Program Manager with Environmental Defence Canada. "It's likely that Trudeau will take 'No' for an answer on Keystone."
The Canadian oil industry has been lobbying for approval of new pipelines for the past five years as crude production surges after more than C$100 billion ($77 billion) in investment in oil-sands mines and steam operations in northern Alberta.
Keystone XL "embodies what has been one of the closest energy trading partnerships in the world," Mark Cooper, a TransCanada spokesman, said in an e-mail. "Keystone XL is a project built with the hands of U.S. and Canadian workers that will deliver North American oil for use in the United States, making Americans less reliant on imports from overseas countries that don't share their values."
Cooperative Approach
Trudeau, who is supportive of Keystone XL, has vowed to take a more cooperative approach than Harper and work with the U.S. on energy and climate goals to help pave the way for approvals.
"Calling people names and issuing ultimatums does nothing –- in practical, meaningful, measurable terms –- to advance the interests of Canada's resource sector," Trudeau told a crowd of oil executives in Calgary in February. He told Obama during a phone conversation Tuesday that the relationship with the U.S. must be "broader" than just the Keystone XL pipeline, Trudeau said in a briefing with journalists.
A decision on Keystone won't be affected by the new Canadian government, Secretary of State John Kerry said Tuesday in Washington.
'Appropriate Moment'
"The decision on Keystone is being based on the merits, on the countervailing balance of all the input that has come from the very exhaustive agency review," Kerry said at a climate and clean energy panel. "It'll get done in its appropriate moment, but I would like to see it done as fast as possible."
Kerry's comments show it's unlikely any Canadian leader can influence the U.S. decision, undercutting Trudeau's argument that he could have done a better job than his predecessor, Coleman said.
"I don't think anything Canada could have done would have made a difference in the domestic politics of the Keystone pipeline," Coleman said.
Obama would have already approved the pipeline if he supported it, according to Guy Caruso, senior adviser on energy issues at the Center for Strategic and International Studies in Washington.
 
"It's been clear for some time now that the Obama administration wants to keep kicking this thing down the road," Caruso said in a phone interview.
Industry Downturn
For the Canadian oil industry, Keystone and other pipelines remain a lifeline for companies that have been hit by the slump in commodity prices over the past year. The S&P/TSX Composite Energy Index rose 1.2 percent at 1:45 p.m. in Toronto, paring this year's decline to 16 percent.
"Pipelines are a very important part of it for oil and also for natural gas," Tim McMillan, president and chief executive officer of the Canadian Association of Petroleum Producers, said Monday in a phone interview. "Our priorities are largely the same: market access and ensuring that we're competitive and attracting investments."
Before it's here, it's on the Bloomberg Terminal.
LEARN MORE