Monster Gains on Report That McDonald's Is Testing Its Beverages
by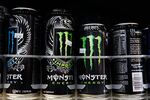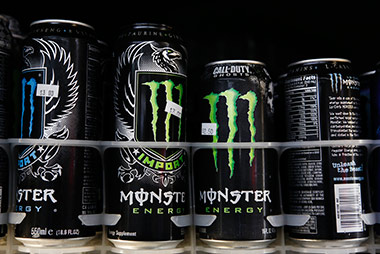 Monster Beverage Corp. shares jumped as much as 7.4 percent after Evercore ISI said McDonald's Corp. is testing the energy drinks at its restaurants, potentially opening up a new growth area.
McDonald's has seen "positive results" after trying out Monster beverages at a few locations, Robert Ottenstein, an Evercore analyst in New York, said in a note Tuesday. Getting the energy drinks into quick-service restaurants like McDonald's could add as much as $1.5 billion in additional revenue for Monster in the U.S. alone, he said.
The U.S. "remains a significant growth market, largely due to underexploited distribution channels like Coca-Cola coolers and vending machines, as well as food service," Ottenstein said in the report. Tapping the U.S. fast-food market could boost Monster earnings by $1.30 to $2 a share, he said.
The stock climbed as high as $142.49 after the report was published, marking the biggest intraday gain since May. The shares were already up 22 percent this year through Monday's close.
Monster, based in Corona, California, forged a pact with Coca-Cola Co. last year that transferred all of its U.S. and Canada distribution to the soda giant. Coca-Cola also agreed to swap some brands and buy a 17 percent stake in Monster for about $2.15 billion.
McDonald's started testing Monster energy drinks in 12 stores in suburban Detroit over the summer, Ottenstein said in the note. The beverages are typically sold as part of a value meal, with customers paying about $1.50 more to get the Monster drink.
The move is "generating incremental revenue and traffic for stores, with some customers coming in just to purchase Monster," he said.
Before it's here, it's on the Bloomberg Terminal.
LEARN MORE