Merck's Shorter-Treatment Hep C Drugs Work in Mid-Stage Trial
by
Gilead, AbbVie have said their drugs work against many types

Merck aims to treat smaller populations more quickly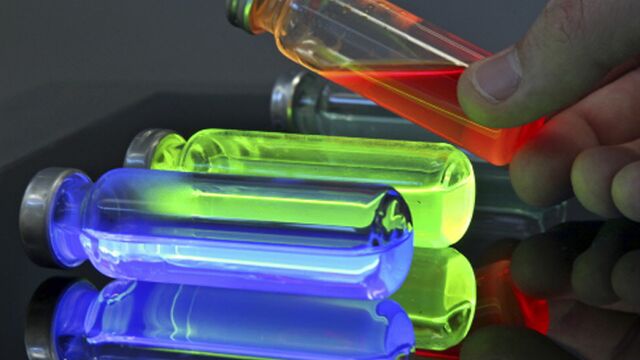 Merck & Co.'s experimental hepatitis C drug combinations were effective against two common strains of the disease in a mid-stage trial as the company tries to show an edge over competitors Gilead Sciences Inc. and AbbVie Inc.
In the trial, which examined 240 hepatitis C patients treated with different combinations of Merck drugs, the drug cocktails wiped out the disease in more than 90 percent of patients with the two most common types of the virus. In another strain the drugs were less effective, except in patients taking a higher dose of one of the drugs. The data was reported in an abstract posted Tuesday for the annual meeting of the American Association for the Study of Liver Diseases.
There were no serious side effects of Merck's drugs, according to the abstract. More than 5 percent of patients said they had some side effect such as headaches or nausea.
The study looked at treatments lasting 8 weeks, shorter than the current standard of 12 weeks for drugs from Gilead and AbbVie that are already for sale. There are six common strains of hepatitis C, known as genotypes, with genotypes 1 and 3 being the most prominent.
"The next goal for hep C is pan-genotypic activity," Asthika Goonewardene, an analyst at Bloomberg Intelligence, said before results were released. "Merck needs this more than anyone if they are to be taken seriously."
Both of Merck's competitors have experimental combinations that can take on multiple strains. Gilead reported last month that its experimental combination wiped out all six strains of the virus 99 percent of the time after 12 weeks. AbbVie earlier this month said in 12 weeks its experimental combination had cleared out genotypes 2 and 3 from patients more than 93 percent of the time, and had earlier wiped out genotype 1 infections 99 percent of the time.
Gilead and AbbVie are also working on shorter-term therapies. A trial looking at an AbbVie combination drug found that 100 percent of genotype 1 patients given an 8-week treatment had no sign of the disease after 4 weeks, according to an abstract published Tuesday.
Before it's here, it's on the Bloomberg Terminal.
LEARN MORE