Mack Should Have Bought Glencore Debt, Not Stock, Anderson Says
by
`I would argue he bought the worst risk-adjusted instrument'

Yield on some Glencore bonds jumped to record 32% last month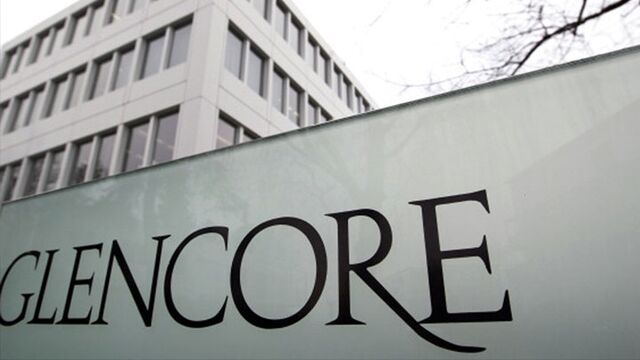 John Mack, the former chief executive officer of Morgan Stanley who spent about $670,000 earlier this month buying Glencore Plc shares, would have been better off buying the commodity trader's debt, according to one hedge fund manager.
"I would argue that he bought the worst risk-adjusted instrument,"
Dwight Anderson, founder of commodity hedge fund Ospraie Management, said Tuesday in a "Bloomberg <GO>" television interview with Stephanie Ruhle and David Westin. "The equity is a very different risk profile."
Glencore has been on a wild ride in the past month amid concern about the Swiss company's level of debt, which swelled when commodity prices were much higher than they are now. The company's shares plunged 29 percent on Sept. 28, the day before Mack, a Glencore director, bought the stock.
The price of Glencore debt also slumped. For example, the yield on $1.25 billion of Glencore notes maturing this month surged to a record 32.3 percent on Sept. 29, up from less than 2 percent in early September. Buying $1 million worth of the bonds that day may generate in excess of $35,000 in profit in less than four weeks if Glencore repays the notes by maturity on Oct. 23. If Glencore is going to make the payment in the next week, such a trade would give an annualized return of more than 30 percent with a much better risk profile, Anderson said.
Bond buybacks
Bonds of commodity traders have grown increasingly cheap, and some of those firms have been buying back their own debt. For example, Gunvor Group Ltd. last month completed the repurchase of its $500 million debut bond.
To be sure, Mack, a Glencore director, is sitting on a paper profit. He bought 550,000 shares at 80.78 pence each. The stock closed at 110 pence in London on Monday.
Peter Grauer, the chairman of Bloomberg LP, the parent of Bloomberg News, is a senior independent non-executive director at Glencore.
Before it's here, it's on the Bloomberg Terminal.
LEARN MORE