Here's Why Japanese Investors Have Gone Ga-ga Over That Leveraged ETF
by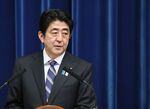 Japanese investors appear to have fallen head-over-heels in love with a leveraged ETF.

The NEXT FUNDS Nikkei 225 Leveraged Index ETF–which uses derivatives to provide twice the daily performance of the Nikkei 225 Index–is up 260 percent since launching and despite a big dip over the past two months. That's actually more than two times the return of the index–a phenomenon in leveraged ETFs known as the compounding effect. 
 It is tempting to wave one's finger at these crazy kids and chide them for being so naïve to the dangers of investing in leveraged ETFs. But, can you blame them for leveraging up when the Bank of Japan has been in an Abenomics-inspired spending spree purchasing up to $25 billion worth of stock ETFs each year?
The same exact thing happened in the U.S. when the Federal Reserve was still in full-blown quantitative easing-mode. The ProShares Ultra S&P500 ETF (SSO) swelled to $3.5 billion while returning more than double the S&P 500 Index as seen in the chart below. In other words, if a central bank is committed to buying assets, it could be argued that is exactly the one time you should use a leveraged ETF.

But like any love affair things can get complicated. The first complication here is that the 2x Japan ETF run by Nomura has swelled to $6.8 billion in assets, making it the world's largest leveraged ETF two times over. It has grown too big of a buyer in the futures market. This is why it has halted new creations of the ETF; it will trade like a dreaded closed-end fund until creations re-open.
There have been a few cases of ETFs which grew too big for their respective futures markets and had to halt creations. In each case, the ETF was able to re-open by employing a type of derivative known as total return swaps to achieve its leveraged exposure for investors. It is unclear whether this fund can or would be willing to do that to keep the party going. Until then, it is a potentially dangerous mix of leverage and halted creations (although it probably won't matter so long as the stock market keeps going up).
Which brings us to the other –and perhaps more concerning– complication, which is whether the Bank of Japan will implement more stimulus, which would theoretically help keep stocks afloat. It will decide at its Oct. 30 policy meeting.
Without new stimulus investors' love affair with this particular ETF could turn into a fatal attraction real fast.
Eric Balchunas is an exchange-traded-fund analyst at Bloomberg. This piece was edited by Bloomberg News.
Before it's here, it's on the Bloomberg Terminal.
LEARN MORE