Bikes
Harley-Davidson Stops Cruising and Starts Fighting
The motorcycle maker is juicing its marketing budget by 65 percent.
by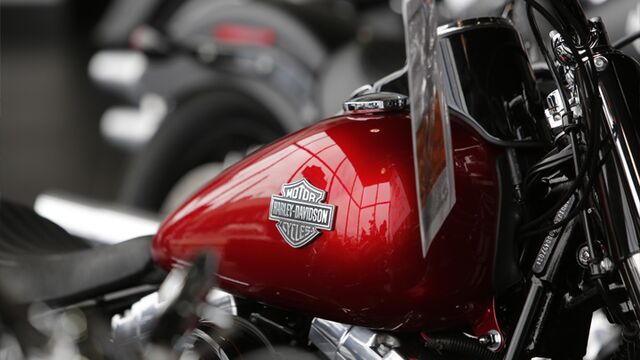 Harley-Davidson has one of the strongest brands in the world, a leather-clad aura of Americana that resonates with Texas border-patrollers, Queens hipsters and Easy Rider fans the world over. It also makes fine motorcycles.
Neither of those things seem to be enough anymore. That was the troubling message the company sent to Wall Street on Tuesday when it unveiled a plan to increase its marketing budget by 65 percent next year, while dialing up its new product R&D by 35 percent. All told, Harley will fork out $70 million in 2016 in hopes that an infusion of cash will turn around a prolonged sales skid 1 That's roughly 2 percent of 2014 operating costs. .

With any other company the strategy wouldn't be surprising. But Harley executives talk about their brand and the quality of their bikes like they are unassailable truths, the benchmark currency of motorcycles. In the past, the company's response to rough financial stretches has been pretty straightforward: blame the economy, tweak production or distribution, and keep on cruising.
That was the case in July when Harley also posted a dismal result. It cited a glut of imports—particularly Japanese brands—that were able to slash prices because of the relatively strong dollar. Rather than following suit, Harley said it would trim production, stay the course and wait for better times.
The message: a Yamaha or a BMW will never represent "freedom," no matter how cheap they get. Now, Harley has changed course. It is bent on "increasing product and brand awareness" and cranking out even better bikes.
In truth, Harley's market-share is under attack and not just via price cuts. A whole gang of motorcycle brands are after the next generation of riders that may have never seen Easy Rider (or even Wild Hogs).
The biggest threat has been Polaris's Indian, a resurrected brand that also dials up the Americana. Royal Enfield, an India-based manufacturer, opened a dealership in Harley's hometown of Milwaukee in August with plans for 100 more U.S. stores. Triumph Motorcycles has a burgeoning line of "classic" bikes and cruisers. Yamaha has a new model for purists and Ducati is about to start selling another machine for speed-freaks and Italophiles.
In fact, the biker economy is booming. In the first nine months of the year, the number of registered motorcycles surged by 6.6 percent in the U.S. and 10.2 percent in Europe, according to data compiled by Harley.
The people buying these machines are probably very familiar with Harley and that should scare Hog investors more than anything else—the prospect that the brand isn't fading or forgotten, but irrelevant to a growing chunk of the market.
Before it's here, it's on the Bloomberg Terminal.
LEARN MORE