ECB Says Credit Standards Improve as QE Program Supports Lending
by
Credit terms for companies ease as mortgage conditions tighten

Banks see QE as drag on profitability over next 6 months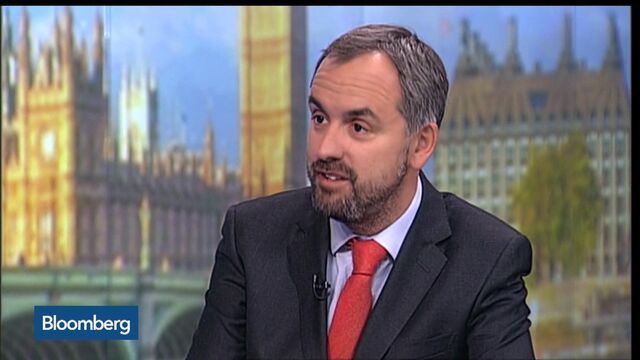 The European Central Bank said lending conditions largely continued to improve in the third quarter, spurred by its asset-purchase program and tighter competition among banks.
Credit standards on loans to companies eased for the sixth consecutive quarter, the ECB's Bank Lending Survey showed on Tuesday. Terms for mortgages tightened, with banks citing national regulation as the primary cause. A small majority of lenders reported an increase in profitability over the past six months as a result of the central bank's quantitative-easing program, though a deterioration is seen over the next two quarters.
ECB policy makers are watching bank lending for signs that their monetary stimulus is being passed on to the real economy. With the euro-area recovery under threat from a stronger currency and an emerging-market slowdown, President Mario Draghi has said he's ready to expand asset purchases if needed. The Governing Council meets in Malta on Wednesday and Thursday.
QE Usage
"When negotiating on the conditions for new loans, banks continued to ease their terms and conditions on loans across all categories, mainly driven by a further narrowing of margins on average loans," the ECB said in the report. "As with credit standards, the main factor contributing to the easing in terms and conditions was competition."
The survey showed that banks used the extra liquidity from the ECB's QE program to grant loans and purchase assets. Almost 4 out of 10 said they used the funds to lend to companies, while 14 percent increased mortgages and 36 percent expanded consumer credit and other loans to households.
Banks reported a "marginal net deterioration in retail funding, while access to the other main sources of funds, namely money markets, debt issuance and securitization, improved," the report showed.
Before it's here, it's on the Bloomberg Terminal.
LEARN MORE