Five Things Everyone Will Be Talking About Today
by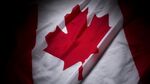 Trudeau's Liberals win an outright majority in Canada's election, Chinese stocks reach an eight-week high and the ECB sees lending conditions improving. Here are some of the things people in markets are talking about today.
Liberals take Canada
Justin Trudeau's Liberal Party secured a surprise majority in Canada's election, winning 184 of 338 seats in parliament with 99 percent of polls reporting. Trudeau, the son of former prime minister Pierre Trudeau, has overseen the biggest political rebound in Canadian history, with his liberal party gaining 150 seats from the previous parliament. The Canadian dollar was little changed at $1.3o21 at 10:30 a.m. in London following the confirmation of the surprise victory.
Chinese stocks
The Shanghai Composite Index closed 1.14 percent higher following a strong rally in the last half-hour of trading. Chinese stocks closing at an eight-week high comes as President Xi begins a state visit to the U.K. which Prime Minister David Cameron says will bring $46 billion in deals for that economy. 
Euro-area bank lending
The European Central Bank says in the results of its October bank lending survey that conditions largely continued to improve in the Euro-area, driven by its asset-purchase program and tighter competition between lenders. The survey results were not enough to reverse this morning's drop in European equities which were dragged lower by energy and commodity producers. The Stoxx Europe 600 Index was 0.7 percent lower at 10:40 a.m. London time. 
Deutsche Bank fat finger
Deutsche Bank mistakenly sent a U.S. hedge fund client $6 billion when a junior member of the company's foreign-exchange sales team processed a trade using a gross, rather than a net figure. The bank recovered the money the following day and reported the transaction to the U.K.'s Financial Conduct Authority, the ECB and the U.S. Federal Reserve according to the Financial Times. 
Yuan advances
China's currency advanced the most in a week, reversing earlier declines, with speculation that government intervention was behind the move. The jump comes as the People's Bank of China and local lenders have increased their holdings in onshore forwards to $67.9 billion in August, five times higher than the average for the previous seven months. For the PBOC, positioning in forwards has the advantage of allowing it to avoid tapping its $3.5 trillion in foreign-exchange reserves in the short-term. 
What we've been reading
This is what's caught our eye over the last 24 hours.
Want to receive this post, and more, into your inbox every morning? Sign up here
Before it's here, it's on the Bloomberg Terminal.
LEARN MORE