Blackstone Builds on Apartment Foray With Manhattan Invasion
by
Stuyvesant Town adds more than 11,000 units to firm's holdings

Deal shows move to multifamily, shift to lower-return strategy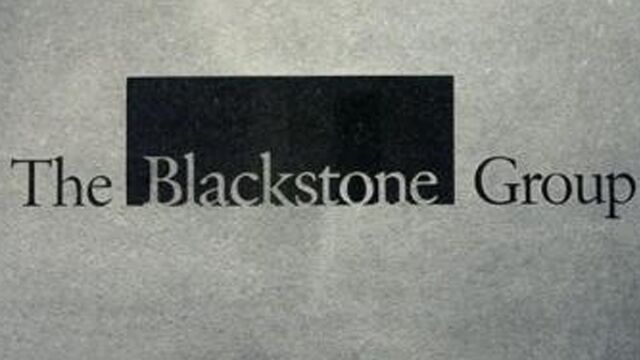 Eight years after Blackstone Group LP swallowed the biggest U.S. owners of both offices and hotels, the private equity firm's acquisition of Manhattan's largest apartment complex catapults the company to the top ranks of New York residential landlords.
The $5.3 billion purchase of Stuyvesant Town-Peter Cooper Village will give Blackstone control of more than 11,000 apartments in Manhattan and mark a big push by the company into New York housing, a new area for the world's biggest private equity real estate investor. The red-brick enclave, located between 14th and 23rd streets, is one of the last affordable havens in the city, where rents are triple the national average.
The acquisition shows how Blackstone has grown into a real estate deal machine since the company went public in 2007. This year, it completed the biggest property transaction since the financial crisis, leading the $23 billion purchase of assets from General Electric Co. The foray into apartments -- which other private equity firms have invested in for far longer -- began about two years ago, and the Stuyvesant Town deal will bring Blackstone's multifamily holdings to more than 46,000 units, on top of the more than 45,000 single-family rental homes it has bought since the beginning of 2012.
"They've gone from nearly zero to 100,000 units in less than five years," said Dave Bragg, a housing analyst at real estate research firm Green Street Advisors in Newport Beach, California. "That's staggering."
Large Landlords
Stuyvesant Town, home to about 30,000 people, is Blackstone's second major residential purchase in Manhattan, following a September investment in 24 buildings. The latest deal, in a roughly 50-50 partnership with Canadian pension investor Ivanhoe Cambridge Inc., means the firm will join the ranks of large New York landlords such as Related Cos. and Equity Residential.
New York-based Related has more than 9,100 units, according to Real Capital Analytics Inc. Equity Residential, the biggest multifamily real estate investment trust, owns about 10,300 rentals in the city.
Blackstone intends to own the complex "for a long time," Jon Gray, the firm's head of real estate, said at a press conference for the deal Tuesday.
The $5.3 billion Stuyvesant Town purchase price equates to a capitalization rate -- a measure of investment yield used in real estate -- of about 4 percent, based on estimated 2015 net operating income for the property, Bragg said. Blackstone is likely to boost its return further through expense controls, he said.
Core Properties
Blackstone's drive to own apartments coincides with the firm's move into core real estate: well-leased buildings that generate steady returns, lower than the gains distressed assets might yield. Core properties account for most buildings worldwide, and Chief Executive Officer Steve Schwarzman has said they may eventually make up $100 billion in assets at the firm.
The Stuyvesant Town purchase is being made through Blackstone's first fund for core-plus properties, ones that require light renovations or new leasing to boost returns. While the fees from managing core real estate are lower than for so-called opportunity funds, the universe of core assets is far larger.
Blackstone formed its first core-plus fund this year, an open-end vehicle that allows it to hold investments in near perpetuity. The purchase will increase the firm's core-plus assets by more than 60 percent, from about $8.5 billion as of the end of the third quarter.
To make the Stuyvesant Town deal work, Blackstone extracted tax breaks from the city in exchange for keeping 5,000 units rent-protected for 20 years and extending regulations on an additional 1,400 units for five years to 2025. The company doesn't have to hit the roughly 20 percent return hurdle that it would have sought had it bought the complex before the financial crisis. And it will be able to hold the asset for longer than the typical seven to 10 years in a finite, high-return real estate fund.
 "The seller gets a full and fair price, the city maintains affordability, tenants are happy with who takes over and we can make a good investment on behalf of our own investors," Gray said at the press conference. "That was the premise of the deal."
Record Deals
Stuyvesant Town is the latest coup for a firm that has broken records in private equity since the last decade's real estate boom. In 2007, Gray orchestrated the record $39 billion buyout of Sam Zell's Equity Office Properties Trust, then the biggest U.S. office landlord. Later that year, he bought Hilton Worldwide Inc. for $26 billion and took it public in a record offering for a hotel company in 2013, having restructured the debt when the financial crisis threatened to sink the investment.
Since the credit crisis, Blackstone started a real estate debt division and raised a series of ever-larger funds globally and for Europe and the Asia-Pacific region. It also began investing in Latin American real estate.
The firm has been an active seller as well as buyer of real estate. During the 12 months ended Sept. 30, Blackstone returned about $25 billion from property sales to investors. That was out of $45 billion in total realizations for the period.
Before it's here, it's on the Bloomberg Terminal.
LEARN MORE