Texas Pulls Medicaid Funds for Planned Parenthood
By
Group calls move `outrageous, malicious political attack'

Videos taken by anti-abortion activists sparked investigation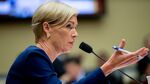 Texas became the latest and biggest U.S. state to cut off funding for Planned Parenthood, saying the women's health group is no longer eligible for Medicaid payments.
The state said Monday that Planned Parenthood had run afoul of the law for selling fetal tissue recovered during abortions. The inspector general's office at the Texas Health and Human Services Commission has been investigating the group in connection with an undercover video revealing the practice.
"The State has determined that you and your Planned Parenthood affiliates are no longer capable of performing medical services in a professionally competent, safe, legal, and ethical manner," according to a letter from the inspector general's office to Planned Parenthood Gulf Coast.
The move sets up a legal battle in Texas, the latest state to freeze funding for the group after the anti-abortion group Center for Medical Progress released a series of videos targeting the practice of selling fetal tissue for medical research. Planned Parenthood has already sued in three states -- Alabama, Arkansas and Louisiana -- over Medicaid funding for its patients. A federal judge on Sunday ordered Louisiana to continue providing Medicaid funding to the group pending a legal battle. Planned Parenthood has indicated it could do the same in Texas.
"It is completely outrageous that Texas officials are using these thoroughly discredited, fraudulent videos to cut women off from preventive health care, including cancer screenings, HIV testing and birth control," said Dawn Laguens, executive vice president of Planned Parenthood Federation of America, in an e-mailed statement. "We will fight back against this outrageous, malicious, political attack in Texas."
In recent years, several courts have taken up the issue of whether federal law prohibits states from interfering with Medicaid beneficiaries' access to care. In Indiana and Arizona, courts have invalidated laws excluding abortion providers from receiving government funds through Medicaid, the state and federal health-care program for the poor. Last year the U.S. Supreme Court declined to hear an appeal of a federal ruling that invalidated the Arizona law.
Republicans in both houses of Congress have tried to pass legislation that would strip Planned Parenthood of funding at the federal level. Also, lawmakers in several states, including California, New Jersey and Wisconsin, have moved to limit or ban the use of fetal tissue donation for research.
Planned Parenthood Federation of America President Cecile Richards said in an Oct. 13 letter to the National Institutes of Health that the group would no longer accept reimbursements for fetal tissue used in medical research. Richards said that the decision was not an admission of wrongdoing but an attempt to "expose our opponents' false charges," according to the letter. The group says only 1 percent of its health centers donate fetal tissue for research and do so according to federal law.
Texas has made a concerted effort over the past five years to starve Planned Parenthood of funding. In 2011, the state slashed its family planning budget, while also enacting a policy banning Planned Parenthood from a special state-federal family planning program that resulted in the loss of Medicaid dollars for the program.
By 2015, total state funding to Planned Parenthood had dropped by nearly 90 percent, according to data from the Texas Health and Human Services Commission. Medicaid funding is the largest of the last remaining pots of money going to Planned Parenthood, other than two smaller funding streams for cervical cancer and HIV. This year, about $3.1 million in Medicaid funding went to Planned Parenthood clinics, about 72 percent of total state funding.
Texas Governor Greg Abbott, a Republican who opposes abortion rights, says he disagrees that the policy will jeopardize women's health, saying that "there are thousands of alternate providers in Texas including federally qualified heath centers, Medicaid-certified rural health clinics, and other health care providers across the state that participate in the Texas Women's Health Program and Medicaid," according to an e-mailed statement.