Morgan Stanley Misses Estimates on Drop in Bond Trading Revenue
by
Investment-management revenue tumbles on Asia private equity

Fixed-income trading slides 42%, missing analysts' estimates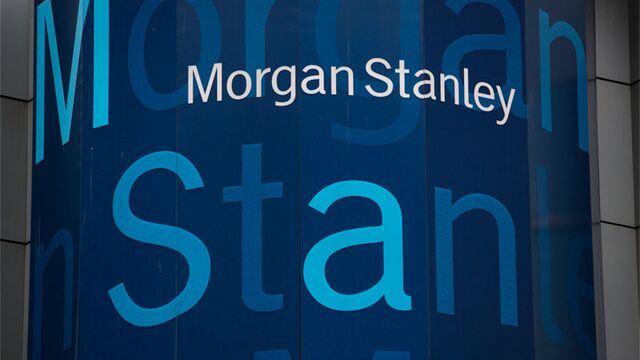 Morgan Stanley reported profit that missed analysts' estimates as fixed-income trading revenue tumbled and investment-management fees dropped by more than half on an Asian private-equity loss. The stock dropped 5.7 percent in early trading.
Third-quarter net income fell to $1.02 billion, or 48 cents a share, from $1.69 billion, or 83 cents, a year earlier, the New York-based company said Monday in a statement. Excluding an accounting gain and legal expenses, profit was 42 cents a share, missing the 63-cent average estimate of 23 analysts surveyed by Bloomberg.
Chief Executive Officer James Gorman, who has attracted investors with his vow to run a less volatile bank, oversaw the biggest quarterly revenue drop in three years. Morgan Stanley had the largest trading decline among the top U.S. banks and investment-management revenue tumbled 59 percent as the firm wrote off performance fees it had accrued in its Asia private-equity business.
"The volatility in global markets in the third quarter led to a difficult environment, impacting in particular our fixed-income business and our Asia merchant-banking business," Gorman, 57, said in the statement.
Morgan Stanley shares, which dropped 19 percent in the third quarter, fell to $32.02 at 7:21 a.m. in New York. The stock surged 24 percent in 2014, leading the biggest U.S. investment banks for a second straight year.
Book Value
Revenue, excluding accounting adjustments known as DVA, declined 16 percent to $7.33 billion. Book value per share climbed to $34.97 from $34.52 at the end of June. The firm's return on equity, a measure of how well it reinvests earnings, was 3.9 percent for the quarter.
Third-quarter revenue from fixed-income sales and trading, run by Michael Heaney and Robert Rooney with commodity trading co-heads Nancy King and Peter Sherk, dropped 42 percent to $583 million, excluding DVA. That fell short of estimates of $872 million from Steven Chubak, an analyst at Nomura Holdings Inc., and $850 million from Goldman Sachs Group Inc.'s Richard Ramsden.
Stock Trading
In equities trading, Morgan Stanley's revenue declined 0.8 percent from a year earlier to $1.77 billion, excluding DVA. That compared with $1.16 billion at Bank of America Corp. and $1.72 billion at Goldman Sachs. Chubak estimated equities revenue of about $1.89 billion, while Ramsden predicted $1.93 billion.
Goldman Sachs and JPMorgan Chase & Co. last week also reported profit that missed analysts' estimates on declines in bond-trading revenue. Bank of America Corp. and Citigroup Inc. posted earnings that benefited from expense reductions.
Earlier this month, Morgan Stanley rewarded Ted Pick for taking the firm's equity business to the top spot globally by putting him in charge of all trading under Colm Kelleher. The firm also named Dan Simkowitz, who was co-head of the unit that underwrites stocks and bonds, as head of its asset-management unit.
Pick takes on a fixed-income, currencies and commodity unit that's been reducing assets and cutting costs to achieve a 10 percent return on equity.

'Very Challenged'
"It was a difficult quarter," Devin Ryan, an analyst at JMP Group Inc. in New York, said in an interview before the results were announced. "I think we'll see evidence of the very challenged FICC backdrop," he said.
Simkowitz's investment-management group, which used to be run by brokerage president Greg Fleming, is the firm's smallest division, and also the one that typically posts the highest profitability. Fleming had set a goal of $500 billion of assets by the end of next year, compared with $404 billion at the end of September.
The division posted revenue of $274 million, down from $667 million a year earlier.
The brokerage unit posted net income of $509 million on net revenue of $3.64 billion. The unit had a 23 percent pretax margin. The bank has said it can reach a margin of 22 percent to 25 percent by the end of this year even without help from higher markets or interest rates.
Morgan Stanley has become more reliant on its retail brokerage since completing its purchase of Citigroup Inc.'s Smith Barney two years ago. Many analysts predict revenue will fall in the fourth quarter, because some fees are tied to asset levels at the beginning of the period.
Before it's here, it's on the Bloomberg Terminal.
LEARN MORE