China's New Economy Won't Pack the Same Punch for Global Growth
by
As manufacturing wanes, so does Chinese demand for commodities

Australia, Brazil and other raw-material exporters lose out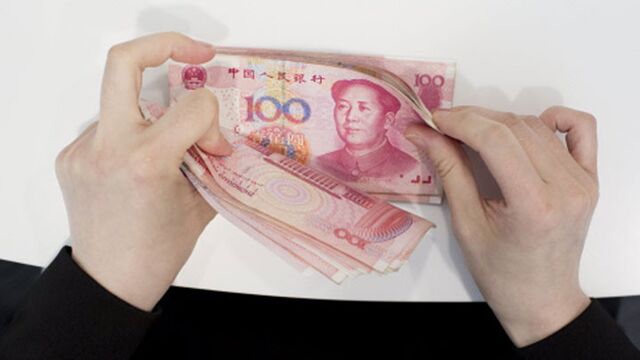 Here's the good news out of China: While third-quarter economic growth decelerated to its slowest pace since 2009, it was still faster than anticipated, thanks to a resilient services sector and buoyant consumer spending.
It could have been a lot worse for the world's second-biggest economy, especially after this summer's stock-market rout and turmoil that followed a surprise devaluation of the yuan on Aug. 11. Gross domestic product rose 6.9 percent in the three months through September from a year earlier, beating economists' estimates for 6.8 percent.
The data showed President Xi Jinping's government is making headway transforming the $10 trillion-plus economy from one driven by debt-fueled investment and exports into a more sustainable one led by consumer spending and services. The not-so-great news: policy makers and investors hoping a resurgent China will revert back to its role as global-growth turbocharger are set to be disappointed.
"The re-balancing of the Chinese economy away from industrial growth more towards retail growth and services growth is not positive news for the global economy," said Klaus Baader, chief Asia-Pacific economist at Societe Generale SA in Hong Kong.
Bit Players
That's because foreign firms are bit players in many services industries, whereas they're major suppliers into China's manufacturing supply chain.
As the world's biggest exporter, China devours raw materials to make everything from steel tubes to plastic toys, but its service and consumer-goods sectors tend to import less. That means a services-driven economy will add less juice to the rest of the world.
"Manufacturing is still slowing and with no sign of a solid recovery, commodity exporters will still suffer," said Zhou Hao, a senior economist in Singapore at Commerzbank AG.
That's potentially bad news for countries like Australia, Brazil and Mongolia. Australia's terms of trade, or export prices relative to import prices, dropped 3.4 percent in the second quarter and are down about 30 percent from their 2011 peak.

To be sure, China's new economy will throw up opportunities for trading partners as retail spending grows and services play a bigger role. One example: Starbucks Corp. founder Howard Schultz wants to sell more strawberry-cheesecake Frappuccinos and other fare to China's growing middle class by doubling the number of stores in the country by 2019.
Even Australia could benefit as it broadens its sales beyond iron ore and other raw material shipments. Australia's exports to China could double by 2030, led by services such as tourism and education, and agriculture, according to economists at Australia & New Zealand Banking Group Ltd.
"There will be a new make-up of winners from the new growth model," said David Mann, chief economist for Asia at Standard Chartered Bank. "The scale is not yet at the level of the goods balance but it's growing exponentially, meaning some of the new winners could do particularly well."
Still, commodities producers such as BHP Billiton Ltd. and Glencore Plc may not fare as well as China becomes less driven by investment in capital-spending projects requiring raw materials.
"China is an enormously inefficient consumer of commodities," said Paul Donovan, managing director of global economics at UBS Group AG in London. Demand could ebb if the country pushes to become more efficient in how it consumes a broad range of commodities, as it has in the steel industry, he said.
Expansion in the services sector quickened to 8.4 percent in the first nine months of the year while so-called secondary industries -- which include manufacturing -- weakened to a 6 percent growth rate.
But getting market access remains difficult in a heavily state-managed economy like China's. From banking to telecommunications, foreign multinational companies are struggling to break in and win market share in industries where state-owned enterprises still dominate.
Federal Reserve Chair Janet Yellen in September cited concern over China among reasons when explaining the decision to not raise interest rates. While Monday's data may alleviate worries of negative spillovers from China's slowdown, the composition of growth means a return to the days of positive spillovers may be some ways off.
Before it's here, it's on the Bloomberg Terminal.
LEARN MORE