Bernstein: The VW Scandal Might Not Hurt Sales As Much As Feared
"A surprisingly limited impact on brand."
by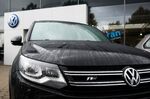 Investors are worried about the impact of an emissions scandal in which Volkswagen admitted to cheating on U.S. air pollution tests for years. According to a new note out of Bernstein, their fears may be overblown.
Why? Over the last 10 days, Bernstein analysts have been conducting field research, which included "interviewing over 40 dealers, senior retail executives and fleetbuyers in Germany, the U.K., France, Spain, Italy, and beyond." While there was discouraging news out of Germany, the rest of Europe appeared to be less worrisome. 
Consumers seem most upset in Germany and our dealer interviews suggest we will see a drop in German sales in the coming months. We attribute this to well informed consumers, in a country with a proven pattern of strong reactions to environmental events (e.g. nuclear power), taking the loss of trust in a German institution rather personally. But in other European markets the impacts look set to be small. In the rest of Europe, consumers either don't fully understand the issue, or don't care. Buyers understand that the latest new cars are unaffected. Cancellations are few in number. There are only limited examples of customers switching from diesel to petrol.
However, Bernstein also included a chart that shows how important the German market is to Wolfsburg-based VW.

Given the research results, Bernstein's Max Warburton and team have cut their price target to €160 from €200, but are maintaining their outperform rating. "On an underlying basis, we expect a surprisingly limited impact on brand, pricing, volume and profitability (outside of the U.S. market)," the analysts said. "We continue to see VW as a business with significant strengths and attractions and with the potential for structural change and improvement."
Here are some interesting takeaways from the the interviews Bernstein had with dealers across Europe:
"Very little impact so far, customers not buying only for emissions, so take a balanced view. Used car pricing unchanged, no changes made in CAP or Glasses so far." (U.K.)
"Generally the impact is very low. Sales are still stable due to good marketing campaigns. People love VW and this is foremost in their mind. It's a strong brand." (Germany)
"No effect so far on sales – only questions but no negative or changing reaction, questions in aftersales only." (Spain)
"No impact on business: sales have grown by 10 percent in September 2015 compared to 2014. No impact on showroom traffic." (France)
Shares of VW have recovered over the past few weeks, but they still have a way to go to recover to where they were earlier this year.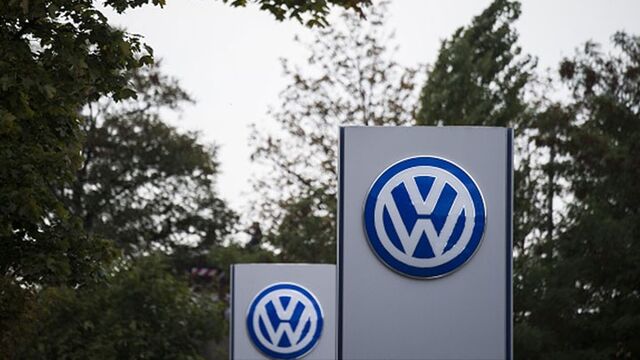 Before it's here, it's on the Bloomberg Terminal.
LEARN MORE