Lawyers to File Rousseff Impeachment Request by Tuesday, Folha Says
by
Second suit against Brazil's president by Reale Junior, Bicudo

Lower House head may accept request, according to newspaper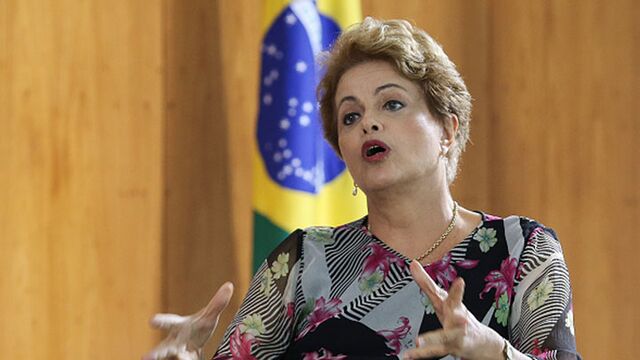 Lawyers Helio Bicudo and Miguel Reale Junior plan to file a new request Tuesday with Brazil's Congress to impeach President Dilma Rousseff, the newspaper Folha de S.Paulo reported, without saying how it got the information.
Reale Junior and Bicudo, one of the founders and a former member of Rousseff's ruling Workers' Party, had already signed an impeachment request in September that was turned down by the Lower House head, Eduardo Cunha. While alleged illegal actions during Rousseff's presidential campaign were mentioned in the first request, the new suit cites alleged wrongdoings that occurred this year, during her second term, according to Folha.
That's why Cunha sees the new request as the first to follow all the legal and constitutional conditions needed to start the impeachment process and may accept it, the newspaper reported.
Rousseff said on Oct. 13 that the impeachment requests are, in effect, coup attempts against the initiative -- started by former President Luiz Inacio Lula da Silva and continued by her -- to eradicate poverty in Brazil, and that she'll fight for her mandate.
The president's press office didn't immediately respond to phone calls and e-mails requesting comment.
Before it's here, it's on the Bloomberg Terminal.
LEARN MORE