business
VW Scandal Won't Harm U.S.-EU Trade-Accord Talks, Malmstrom Says
By and
Emissions scandal is `bad' for VW and company's credibility

Malmstrom hopes trade pact will be reached by end of 2016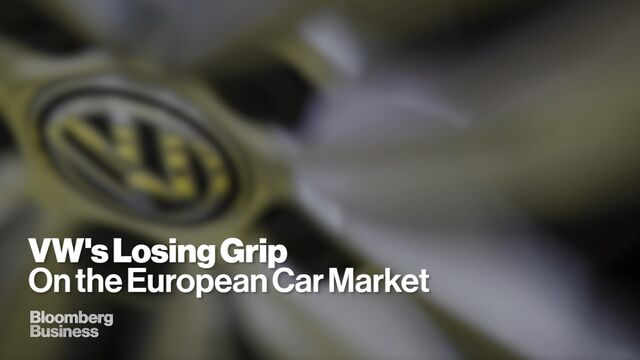 The scandal around Volkswagen AG won't have a direct impact on trade talks between the European Union and the U.S., though it's bad for the company's trustworthiness, EU Trade Commissioner Cecilia Malmstrom said.
Europe has "very high" quality standards, and the fact the U.S. revealed the emissions issues at Volkswagen shows "we're not the only ones with standards," Malmstrom told reporters Friday in Bucharest.
"It will not directly affect the negotiations," Malmstrom said. "But of course it's bad for Volkswagen and it's bad for its credibility as Europeans."
As debates over the Trans-Atlantic Trade and Investment Partnership, or TTIP, spark protests in Germany, Volkswagen is preparing to embark on one of the biggest recalls in European automotive history. Advocates say the agreement will increase exports, helping to fuel economic expansion after the financial and sovereign debt crises eroded wealth and caused banks to rein in lending.
Malmstrom sees the trade deal being reached during Barack Obama's presidency, with "hard talks" to come on issues such as energy, government procurement and the free flow of data. Opposition to TTIP is greatest in Germany, Austria, Belgium and Luxembourg, she said.
Before it's here, it's on the Bloomberg Terminal.
LEARN MORE