Goldman CFO on Bond-Trading Rebound: That May Take a While
by
Schwartz preaches patience as analysts question strategy

Fixed-income trading revenue falls 34 percent in third quarter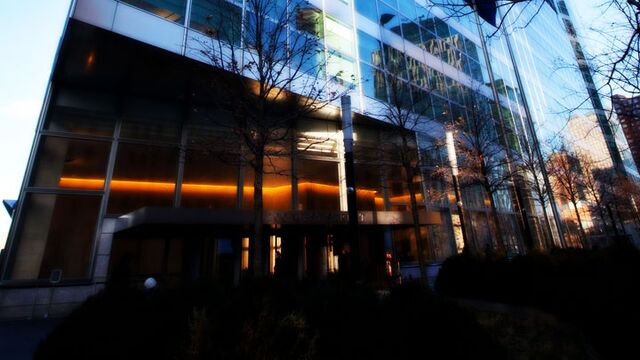 Harvey Schwartz found himself in a familiar position Thursday on Goldman Sachs Group Inc.'s earnings conference call with analysts: preaching patience on fixed-income.
"You won't really see the outcome of all the steps we've taken until you see a pickup in client activity and the competitive environment continue to shift," said Schwartz, the firm's 51-year-old chief financial officer. "That may take a while."
A 34 percent drop in third-quarter bond-trading revenue left New York-based Goldman Sachs short of analysts' earnings estimates for the first time in four years and was the second straight quarter results from that business were worse than its biggest competitors. Among the four Wall Street banks that have reported results, Goldman Sachs's share of fixed-income revenue in the past six months is the lowest since Chief Executive Officer Lloyd Blankfein took over in 2006.
Company executives, who have vocally stood by the trading operations as rivals announced plans to scale back or abandon the business, haven't yet produced the sustained market share gains they said would materialize as others opted out. Schwartz said the firm is sticking with its strategy, even after two straight quarters of declines in bond-trading revenue that surpassed 30 percent.
Analysts and investors were receptive to Schwartz's message of patience, as the shares rebounded from an earlier drop and rallied with the broader banking industry. They climbed 3.1 percent to $185.09 at 4 p.m. in New York. Analysts including Chris Kotowski at Oppenheimer & Co. and Ken Leon at S&P Capital IQ maintained their bullish ratings on the company, saying Goldman Sachs is still the premier investment bank. 
Goldman Sachs also said it bought back $1.05 billion of stock in the quarter, more than some analysts expected.
Third-quarter investment-banking revenue rose 6 percent from a year earlier, the only segment to post an increase. The asset-management division reported about $24 billion of long-term net inflows, while JPMorgan Chase & Co. had $4 billion in outflows. Revenue from the equities-trading unit increased 18 percent from a year earlier to $1.72 billion, excluding accounting gains.
Europe Withdraws
Still, the bank faced several questions about its inability to capture market share in bond trading. European lenders such as UBS Group AG and Royal Bank of Scotland Group Plc have scaled back their trading operations, with more cuts expected when the new chiefs of Credit Suisse Group AG and Deutsche Bank AG lay out their strategies later this month. Bond-trading volume rose in the quarter even as spreads widened and volatility spiked.
"Goldman maintaining its optionality all these years, this would seem like the payoff," Glenn Schorr, an analyst at Evercore ISI in New York, said to Schwartz on the call. "It feels like actually the world was coming your way, yet the revenue reduction for Goldman relative to peers -- and I'm not just talking this quarter -- this last couple quarters, is more pronounced."
Schwartz, who in April said the bank was starting to see less competition in areas such as commodities, said Thursday it will still take time for rivals to exit the businesses where they've announced cuts. He also warned against looking at revenue growth, as he has indicated some competitors may be chasing revenue at the expense of returns, and pushed back against the idea that commercial banks had better franchises in rates and currency trading.
'Not Perfect'
"There's always things we could do better, we're not perfect," Schwartz said. "If you actually look at our performance, consistency of ROE and returns and earnings, we're the most stable. And so it really is about firm-wide earnings, not revenues."
Third-quarter net income fell 36 percent to $1.43 billion, or $2.90 a share, from $2.24 billion, or $4.57, a year earlier, according to a company statement. Earnings adjusted for an accounting gain were $2.64 a share, short of the $3 average estimate of 22 analysts in a Bloomberg survey.
Net revenue was $6.86 billion, falling below $7 billion for the first time in two years. The firm's return on equity, a measure of profitability that takes into account how much capital the business uses, was 7 percent in the third quarter, compared with 11.8 percent a year earlier.
Compensation, the bank's biggest expense, fell to $2.35 billion, or 34 percent of third-quarter revenue. That was down from 42 percent in the first half, and up from 33 percent a year earlier. Goldman Sachs in recent years has cut the ratio in the third and fourth quarters to boost profitability.
Before it's here, it's on the Bloomberg Terminal.
LEARN MORE