BofA's Moynihan Says `Stay the Course' With New Financial Rules
by
CEO says he'd run lender the same way if Dodd-Frank were gone

Capital requirements make industry safer and simpler, he says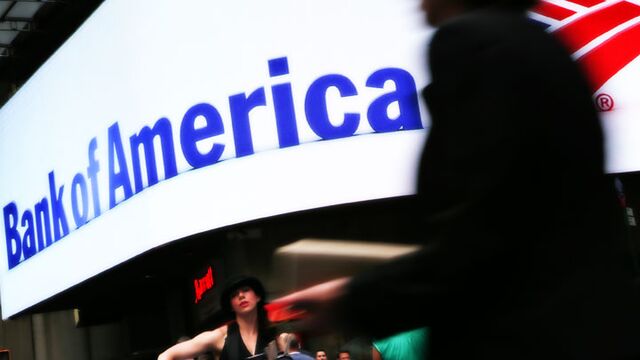 Bank of America Corp. Chief Executive Officer Brian Moynihan said that even if Wall Street reforms were scaled back by politicians, he wouldn't change how he runs the company, including the extra capital the firm holds.
"We made all these rules, we're not even done in terms of implementation, I say stay the course," Moynihan, 56, said in a Bloomberg Television interview with Erik Schatzker that aired Thursday. "It's made the industry tremendously more" safe and simple.
Bank lobbyists and Republicans have pushed to erode provisions of the Dodd-Frank Act since it was signed into law by President Barack Obama in 2010. Some aspects of the legislation, such as the Volcker Rule against proprietary trading, are consistent with the strategic overhaul Moynihan made since taking over as CEO, he said. Bank of America required U.S. government bailouts during the financial crisis and spent more than $70 billion to resolve mortgage woes and other disputes in the aftermath.
While requirements that the biggest banks hold extra capital reduce financial performance and stunt share repurchases and buybacks, they don't interfere with the industry's core mission of making loans, he said.
"It's there as an insurance policy to make sure that we and our colleagues never have to touch the question of government support," Moynihan said. "We built the insurance policy, let's just let it operate."
Before it's here, it's on the Bloomberg Terminal.
LEARN MORE