Twitter Names Google Veteran Omid Kordestani as Chairman
by
Former executive was called Google `business founder' by Page

Will oversee recruiting, strategy at social-media firm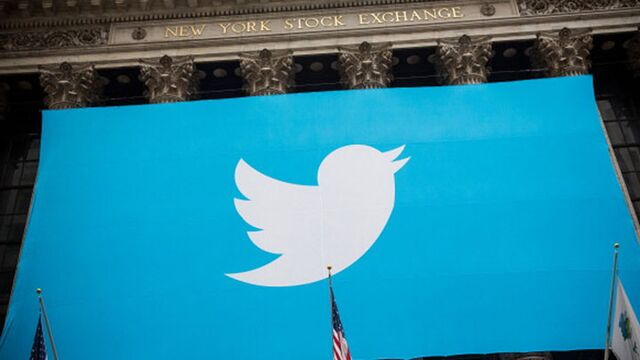 Twitter Inc. named Omid Kordestani, once deemed Google Inc.'s "business founder" by search giant chief Larry Page, to the role of executive chairman as the social-media company struggles to reverse slowing growth.
Kordestani, a former chief business officer at Google, will have an operational role at Twitter, helping with recruiting and strategy, a spokesman for the San Francisco-based company said Wednesday.
Following investor criticism, Twitter is working to improve its product, making it easier for casual users -- among them Kordestani -- to stay active and find helpful content. Before Wednesday, he had tweeted only eight times through the @omidkordestani account created in 2010. Kordestani, 51, joined Google in 1999 to craft its business plan and run sales. He helped build the company's advertising business and was named chief business officer in July of last year.
"There is nothing Omid doesn't know about Google, our customers and partners," Page said in a post at the time, calling Kordestani "our business founder."
Valley Connections
Kordestani, whose role at Google was reduced when the company became Alphabet Inc., will bring his experience building an advertising business from midsize to large. He also will likely recruit some key senior talent, said Scott Kessler, an analyst at S&P Capital IQ.
"He has a tremendous number of connections in and around the Valley," Kessler said. Kordestani also may have a hand in shaking up Twitter's board, he added. "You need some new blood and additional board members to move the vision for the company forward."
Kordestani is taking the post that Jack Dorsey vacated when he was named chief executive officer last week. The appointment was just the latest significant move since Dorsey officially became CEO Oct. 5. Twitter said Tuesday it would cut more than 300 jobs, or about 8 percent of its workforce. Last week, the company introduced Moments, a long-awaited product intended to make Twitter easier for casual users to understand.
"Omid is a proven and experienced leader, who will directly help and coach me and our leadership, and help us recruit the best folks to Twitter," Dorsey said on Twitter.
Kordestani, Google's 11th employee, is leaving behind $115 million in equity awards at the company, according to a regulatory filing. The search giant had granted Kordestani 225,588 restricted Class C shares that vest over time, after he was named business chief last summer. He returned 84 percent of them on Sept. 30. The remainder had vested, and were worth $23.5 million at Tuesday's close. 
Twitter shares gained 1.1 percent to $29.38 at the close Wednesday in New York, leaving the stock down 18 percent this year.
Before it's here, it's on the Bloomberg Terminal.
LEARN MORE