China Hedges Fall Short as Fund Cure-All After Shock Devaluation
by
Investors weigh stock outlook versus cost of yuan protection

Deutsche Bank, CSOP seek to tap allure of 2nd largest economy
The quest to lure cash back to China after August's shock currency devaluation is running into obstacles before it's even begun.
Deutsche Bank AG's wealth-management unit and Hong Kong-based CSOP Asset Management Ltd. plan to tempt investors back to the world's second-largest economy -- and their products -- with the first exchange-traded funds that protect against losses tied to the value of the yuan. While similar products in developed markets have drawn about $47 billion in the U.S. this year, protection in China is more expensive, restricting demand.
"If you had owned a hedged China fund, you likely would still be down on the hedging costs post the devaluation," said Brendan Ahern, the New York-based managing director of Krane Fund Advisors LLC, which considered starting a hedged ETF to invest in Chinese commercial paper. "Hedged ETFs work well in markets where interest rates are low like Japan or Europe; to do it in emerging-market countries with high interest rates is very expensive."
Too pricey a hedge, which is determined by interest rates and liquidity in foreign-exchange markets, erodes a fund's returns. Investing without that insurance, on the other hand, risks greater losses if Chinese policy makers' surprises dent the currency.

The yuan fell on Wednesday, set for its biggest two-day drop since August, as slowing consumer inflation spurred speculation the central bank will take steps to stimulate economic growth. The currency retreated 0.1 percent to 6.3477 per dollar in Shanghai, and has lost 0.4 percent in the past two days.
Both ETFs plan to use offshore yuan forwards to hedge the currency against losses that would chip away at stock returns.
Deutsche Bank expects to pay an annualized rate of about 3.3 percent to hedge the currency risk of its ETF, according to Dodd Kittsley, head of ETF strategy and national accounts at the company's asset and wealth-management unit in New York. While the yuan fell as much as 3.9 percent after the Aug. 11 devaluation, it's now only down about 2 percent. China's stocks have fallen 17 percent since.
Deutsche Bank filed for approval last month with the Securities and Exchange Commission for its ETF, while CSOP filed in July and plans to start its fund within a week or so. 
Better Levels
ETF providers are hoping that higher currency volatility will be enough to make the China products a winner. The yuan's abrupt devaluation transformed the currency from the darling of investors around the world for its steady advance versus the dollar into a bogeyman.
More than $450 million exited the five biggest U.S. ETFs that focus on China in the two months that followed. Deutsche Bank's flagship China fund, which buys onshore stocks in Shanghai and Shenzhen, slumped as much as 27 percent in the aftermath. CSOP's largest fund fell 26 percent.
Now China's yuan has regained its footing, closing on Monday at its strongest level since the devaluation. Measures of volatility that soared after the depreciation have moderated, with a three-month gauge at 3.96 percent. The yuan is restricted to a trading band, which allows it to rise or fall 2 percent either side of a reference rate set each trading day.
Officials have also talked down the likelihood of further weakening. Persistent depreciation would be inconsistent with China's economic fundamentals, said People's Bank of China Deputy Governor Yi Gang. 
Changes to the way the yuan trades will proceed though, allowing the exchange rate to become more flexible, he said in a statement to the International Monetary Fund on Friday.
Game Change
"It's a currency where the game has changed," said Deutsche Bank's Kittsley. While he expects the yuan to be relatively stable in the medium term, "there is an expectation of more volatility."
Forecasts suggest the yuan's path will become rougher. On July 31, analysts saw the dollar buying between 6 and 6.95 yuan by the end of next year. Those estimates are now more diverse, ranging from 6.26 per dollar to 7.83, 23 percent weaker than at present. The great unknown is when China will fully liberalize its currency regime.
"A lot of clients are expecting some devaluation to continue," said Matt Collins, CSOP's head of U.S. capital markets. "We expect the product in general, and the currency side of it, to be much more of a long-term situation. We want to be set up and out there before that market turns."
Watch Next: Weaker Yuan: Why RBC's Tenengauzer Sees Declines in 2016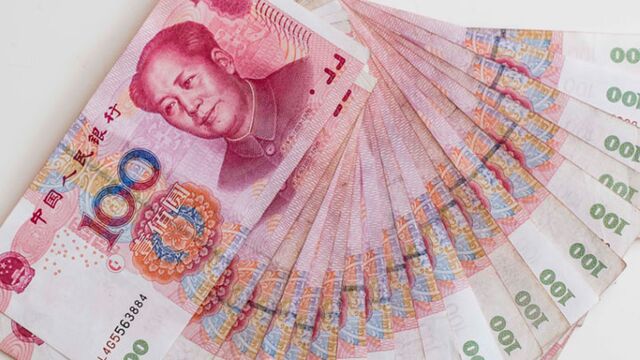 Before it's here, it's on the Bloomberg Terminal.
LEARN MORE