The Metals Poll That Shows Just How Hard Forecasting Can Be
by and
Nickel picked in 2014 Macquarie LME Week poll as favorite long

`Here's to a better year of predictions,' bank says in report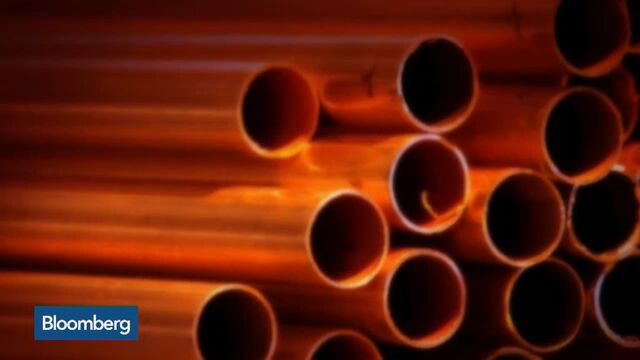 What do attendees of LME Week know about the likely direction of metals prices? Not much in some years, if one goes by the results of one poll taken by Macquarie Group Ltd. at the annual event organized by the world's largest metals bourse that's now under way.
At the 2014 gathering, participants predicted gains for all six base metals on a 12-month view, with nickel seen as the favorite long trade, picked by 47 percent, the bank said in a report that summarized the results of its latest survey. Since then all metals fell, with nickel slumping most.
"Did last year's audience get it right in terms of price forecasts?" Macquarie said in the report, dated Oct. 12. "All were down on 2014 expectations, where the audience predicted all to rise, with nickel a whole 46 percent lower."

Base metals including copper have slumped to multi-year lows in 2015, hurt by the slowdown in China, the world's largest user. Nickel retreated as weaker stainless-steel output hindered demand and pushed back the start of raw material constraint, according to Macquarie.
This year's favorite long trade was zinc, favored by 36 percent of respondents, according to the bank. The supply cuts announced on Friday by Glencore Plc, which removed 500,000 metric tons, have improved the outlook, the bank said.
In 2014, "our esteemed audience was thus a little wide of the mark in terms of expectations," Macquarie said. "Here's to a better year of predictions."
Before it's here, it's on the Bloomberg Terminal.
LEARN MORE