Most Fed Regional Boards Favored Discount-Rate Rise in September
by and
Eight boards, up from five, voted for raise to 1% from 0.75%

St. Louis, San Francisco, Atlanta boards changed position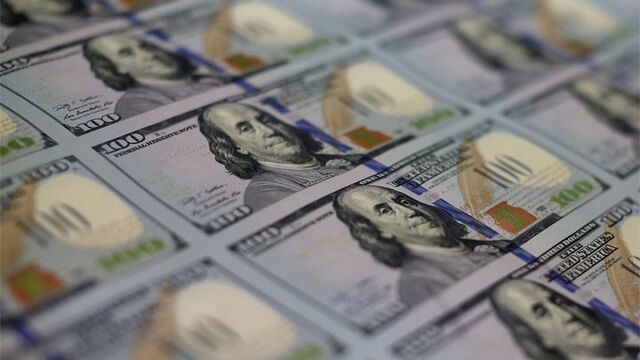 The boards of directors at eight of the 12 regional banks in the Federal Reserve system voted last month in favor of increasing the rate for direct loans from the Fed to 1 percent from 0.75 percent, according to details released by the U.S. central bank on Tuesday.
Those who favored the increase "viewed a move toward a more normal level as appropriate in light of improvements in economic and labor market conditions, as well as expectations for inflation to begin rising gradually toward its 2 percent objective over the medium term," the Fed's September discount rate meetings showed.
In meetings held in early September, directors from Philadelphia, Cleveland, Richmond, Kansas City and Dallas, who had previously favored an increase, were joined by their counterparts in San Francisco, Atlanta and St. Louis. Directors in Boston, New York and Chicago voted to keep the rate steady, while directors in Minneapolis favored lowering the rate to 0.5 percent.
The discount rate is the interest rate charged to banks and depository institutions for loans received from Federal Reserve Bank's lending facility, and is separate from federal funds rate, the central bank's primary policy tool.
The Board of Governors in Washington must approve any change in the discount rate. They didn't approve any change when they met last month.
"Overall, directors were optimistic about the prospects for continued economic growth, but they also expressed uncertainty about the likely effects of recent international economic and financial developments for the domestic economy,'' the minutes said.
The discount rate votes were taken Sept. 3-10. Fed policy makers decided in their Sept. 16-17 meeting in Washington not to raise their benchmark interest rate from near zero, citing risks to their economic outlook posed by China's slowdown.
Before it's here, it's on the Bloomberg Terminal.
LEARN MORE