Here's Why the Fed Needs to Go Slow on Interest-Rate Increases
by
San Francisco Fed research shows natural rate of interest low

Monetary conditions `remain relatively tight' even now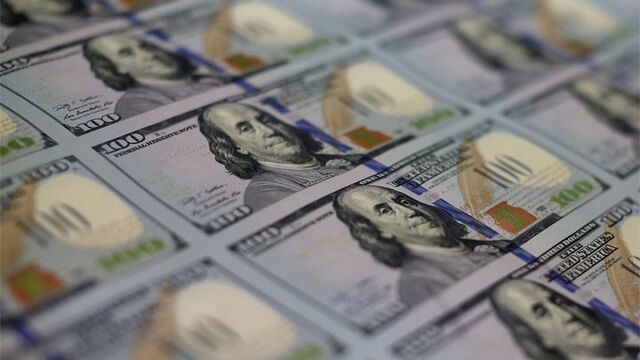 U.S. monetary conditions are still tight, even as the Federal Reserve holds interest rates near zero, according to new research from the central bank that challenges the assertion of Fed officials including Chair Janet Yellen that policy is highly accommodative.
San Francisco Fed senior economist Vasco Cúrdia found that the natural interest rate, or the inflation-adjusted rate consistent with an economy at full employment and stable inflation, is "very low" by historical standards.
"Because of this, monetary conditions remain relatively tight despite the near-zero federal funds rate, which in turn is keeping economic activity below potential and inflation below target," Cúrdia said in an Economic Letter posted on the San Francisco Fed's website.
Gradual Tightening
The researcher's simulation of the economy produced results that "are consistent with the federal funds rate only gradually returning to normal over the next few years, although substantial uncertainty surrounds this forecast."
Cúrdia's paper comes at a critical time, as Fed policy makers weigh whether the economy is on a strong-enough footing to justify raising interest rates for the first time since 2006. They're also discussing how quickly to increase the level once they begin, and Yellen has repeatedly said that the process will be gradual.
According to Cúrdia's research, which uses data from 1987 through the third quarter of 2015, the midpoint of his estimated range of the natural interest rate is now negative 2.1 percent, well below the long-run median, which hovers somewhere near positive 2.1 percent.

"There is considerable uncertainty about both the short-run dynamics as well as what level should be expected in the longer run," Cúrdia wrote. "All these considerations reinforce the possibility that interest rate normalization will be very gradual."
Before it's here, it's on the Bloomberg Terminal.
LEARN MORE