Five Weird Capital Markets Observations Concerning Dell's Big Bid for EMC
The issuance of a lot of fresh debt and the use of tracking stock are just some of the offer's complications.
by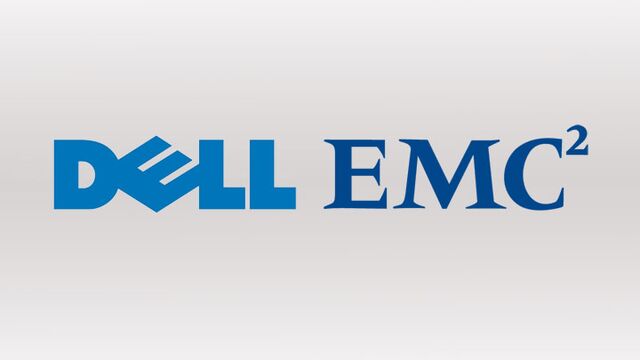 Dell is aiming to buy data storage company EMC, for about $67 billion, in what would be the largest technology deal on record. Much of the transaction will be financed through debt, so investors are digesting the details of the proposed deal. Here are some of the more unusual standouts from a capital markets perspective.
1. The huge dependence on debt markets
Dell will add more than $40 billion in debt in order to complete the mooted acquisition, which seems a lot to ask at a time when corporate bond markets have been straining under the burden of new supply—and just two years after Dell went private in a $25 billion leveraged buyout with Silver Lake. Jamie Dimon, chief executive officer of JPMorgan Chase, is said to have showed up at an EMC board meeting around Labor Day to assure the company that Dell would get its financing. That could be considered even weirder because not only were investors reeling from a ton of new issues at the time, but the world was just days away from a Federal Reserve meeting which could have raised interest rates and heaped additional pressure on the corporate bond market.
2. The dot-com throwback
Meanwhile, Dell has dusted off an old dot-com technique to help fund about a quarter of its $67 billion offer for EMC. Roughly $9 of the $33.15-per-share takeover price will be conjured by allowing EMC holders to hang on to the company's stake in VMware. So-called tracking stock involves creating securities designed to mimic shares of VMware that are already publicly traded; in effect, they act like shares without bearing the customary shareowners' rights. (Examples of companies that used tracking stock during the dot-com bubble include Disney, which made an ill-conceived bid to create its own Internet portal through the acquisition of Go.com).
3. The credit rating
A transaction funded largely through new bond issuance and loans would be expected to do bad things to a company's leverage profile (financial market parlance for overall indebtedness) and hence, its credit rating. Yet Standard & Poor's has affirmed Dell's junk BB+ rating, while Moody's said it may even boost its BA1 rating in the wake of the whopping transaction. Moody's rationale is that the deal will give the combined Dell/EMC entity greater scale to help generate cash flow and ultimately reduce its borrowings. Since Dell is private, it is unclear exactly how much cash the company has on hand to cushion the effects of the acquisition.
4. The lack of EMC bond protections
Not necessarily weird per se, but it's a stark example of the shift in the balance of power between bond issuers and investors. While investors have been clamoring for higher-yielding corporate debt in all its forms, companies have been taking advantage of the eagerness by selling bonds that come with fewer protections, or covenants, for buyers. EMC bonds sold in 2013 lack a so-called "change of control" clause that would normally require them to be bought back should the company be acquired by another enterprise.
5. The subordination
Dell has stated its intention to raise debt for the deal and its goal of "achieving and maintaining" investment-grade credit ratings within the next couple of years—a very delicate balancing act, to say the least. One strategy on the table involves issuing additional debt from its EMC subsidiary. Analysts at CreditSights reckon the company could issue $15 billion to $20 billion via its EMC subsidiary before leverage gets too high to maintain the rating. Dell could also "layer" new debt ahead of existing EMC debt, putting further pressure on EMC bonds which have already lost about 10 percent of their market value since news of the deal first became public last week.
Before it's here, it's on the Bloomberg Terminal.
LEARN MORE