Britain's Inflation Rate Unexpectedly Drops Back Below Zero
By
Consumer prices fall annual 0.1%, second decline in 2015

BOE says U.K. inflation weakness to persist into 2016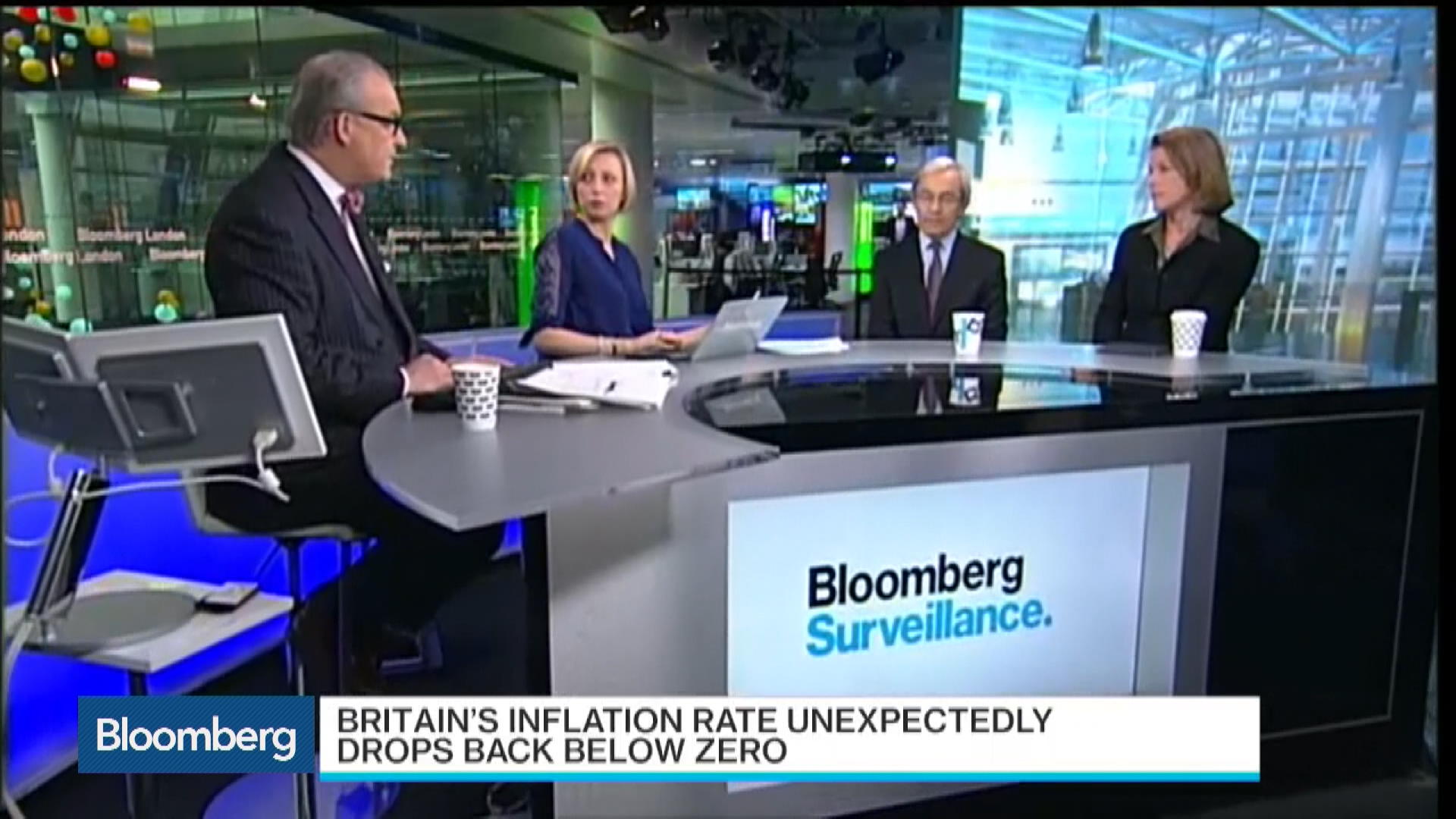 Britain's inflation rate turned negative for only the second time since 1960 in September, reflecting weak price pressures that the Bank of England has warned will persist into 2016.
Consumer prices fell an annual 0.1 percent after stagnating in August, the Office for National Statistics said in London Tuesday. Economists had forecast stagnation. Prices last declined in April.
The biggest downward impact on the annual inflation rate was from clothing and footwear, as well as gasoline.
The figures will reinforce the view that the BOE is at least months away from raising its benchmark interest rate from a record-low 0.5 percent. The BOE said last week that its near-term outlook for inflation had weakened since August and that price growth will probably stay below 1 percent until spring 2016, well below its 2 percent target.
"Though prices have fallen slightly over the past year, the risk of persistent deflation is remote," said Andrew Sentance, an economist at PricewaterhouseCoopers and a former BOE policy maker who is in favor of a rate increase. "As lower food and energy prices start dropping out of the annual inflation rate, we should expect inflation to move back toward 2 percent next year."
Just one BOE policy maker, Ian McCafferty, voted to raise rates last month. Testifying to lawmakers on Tuesday, he said the low reading is "largely due to those transitory impacts of oil and commodity prices" and they will disappear from the calculation early next year.
Bank of England officials have been weighing domestic strength against international risks in recent months. While the labor market is tightening, policy makers are still assessing the impact of the global slowdown on the U.K. economy.
The pound fell to an eight-month low against the euro and weakened 0.8 percent against the dollar. It was trading at $1.5225 as of 3:54 p.m. London time. While sterling weakened before the inflation data was published at 9:30 a.m., raising questions among some traders about whether there was a leak, the ONS said it doesn't comment on speculation.
Core inflation remained at 1 percent last month, missing forecasts for a reading of 1.1 percent. Services inflation, a proxy for domestic price growth, accelerated to 2.5 percent from 2.3 percent in August. The retail-price measure of inflation slowed to 0.8 percent from 1.1 percent, the least since November 2009.