business
U.K. Europe Minister Casts Doubt on Late-2017 Referendum Date
Eddie Buckle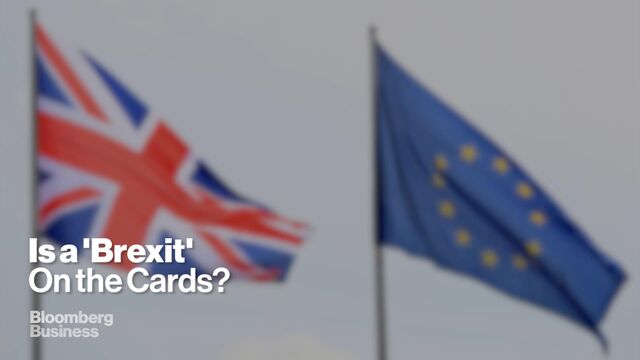 The U.K.'s presidency of the European Union in the second half of 2017 would complicate any plan to hold a referendum on continued membership of the bloc at that time, Europe Minister David Lidington indicated.
"Having a referendum during our presidency would not be something I would describe as the optimum solution," Lidington told the House of Lords European Union Committee in London Monday. "It would be easier if it didn't take place then," he said, describing such a scenario as "challenging" though not "completely impossible."
Prime Minister David Cameron has begun a renegotiation of Britain's terms of membership of the EU and has pledged to put the results to a referendum by the end of 2017. Two rival campaigns have formed to promote a vote to leave, and a campaign to stay in the bloc held its launch event Monday.
Once Cameron has completed negotiations, further legislation will be needed in the U.K. to set the precise date of the vote before a 10-week campaign period can begin, Lidington told lawmakers.
Ministers have avoided speaking of a desired date for the vote. The government was leaning toward holding the referendum in the fall of 2016, two people familiar with deliberations said in June.
Denmark held a referendum on the EU's Maastricht Treaty during its presidency of the bloc in 1993, Lidington noted, citing a precedent should Britain opt for a late-2017 vote.
Before it's here, it's on the Bloomberg Terminal.
LEARN MORE