Chanos Sees Cheniere Facing $30 Billion Debt in LNG Slump
by
Kynikos Associates Founder Interviewed on Bloomberg

Cheniere's Sabine Pass May Ship First Cargo This Quarter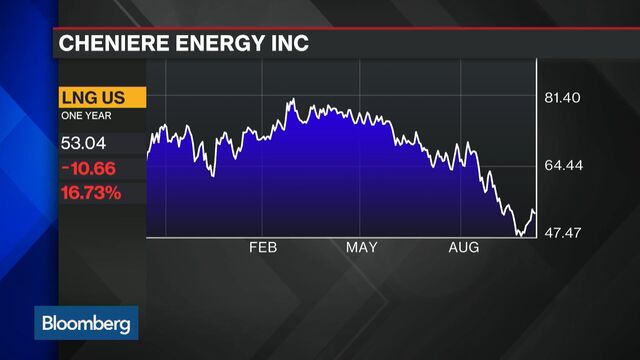 Jim Chanos says Cheniere Energy Inc.'s plans to export liquefied natural gas from the U.S. will leave the company burdened with over $30 billion in debt.
Half of the company's projected 2020 earnings will depend on how much gas Cheniere can sell into the spot market, Chanos, founder and president of New York-based hedge fund Kynikos Associates LP, said Monday in an interview on Bloomberg <GO> with Stephanie Ruhle and David Westin. LNG prices have declined as newly built export terminals around the globe flood the market with supply.
Chanos has said he's betting against Houston-based Cheniere, whose biggest shareholder is investor Carl Icahn. In August, Icahn took control of two board seats at the company after reporting an 8.2 percent stake on Aug. 6.
Cheniere is "going to be dependent on the spot market for a huge amount of what the bulls think they're going to make," Chanos said. The company will be on the hook for about $2 billion of interest payments each year, and its equipment will depreciate by about $1 billion annually, he said.
Cheniere has said it plans to ship the first cargo of LNG from its Sabine Pass terminal in Louisiana in the fourth quarter.
"Our liquefaction projects are underpinned by 20-year long-term contracts that support the financing and construction of the projects," the company said in an e-mailed statement.
Cheniere has dropped 25 percent this year and fell 4.9 percent to $50.42 at 10:47 a.m. in New York.
Before it's here, it's on the Bloomberg Terminal.
LEARN MORE