OPEC Pumps Most Crude in Three Years as It Lifts Demand Forecast
by
Group Sees non-OPEC output dropping by 130,000 barrels in 2016

OPEC boosts 2016 estimates of crude it will need to supply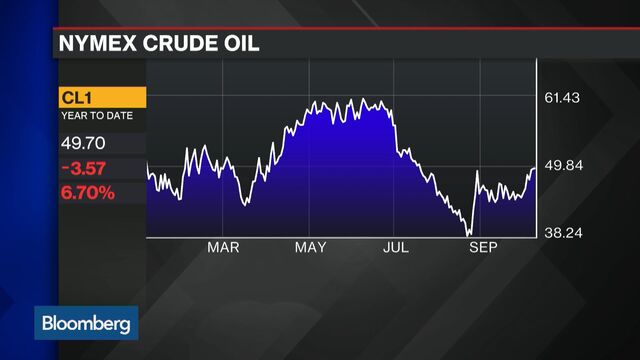 OPEC pumped the most crude in three years as it predicted stronger demand for its oil in 2016 while supplies elsewhere falter.
The Organization of Petroleum Exporting Countries said it pumped 31.57 million barrels a day last month, the most since 2012, according to its monthly market report. OPEC sees production outside the group shrinking by 130,000 barrels a day next year as the U.S. shale boom sputters.
"The oil industry has experienced a rapid fall in global upstream spending," OPEC's Vienna-based secretariat said. "In 2016, the postponing or canceling of upstream projections will likely continue, resulting in contraction" of supplies.
Oil prices have rallied about 10 percent in the past month as drilling cutbacks in the U.S. and reduced energy investment globally suggest the surplus in world oil markets will eventually dissipate. OPEC Secretary-General Abdalla Salem El-Badri said in Kuwait on Monday that the market may be "balanced" in 2016 as demand climbs and non-OPEC supply contracts.
OPEC boosted estimates for the amount of crude it will need to supply next year by 500,000 barrels a day to 30.8 million. That's still about 800,000 barrels less than the level pumped in September. OPEC's 12 members raised production by 109,200 barrels a day last month, led by gains in Iraq.
Before it's here, it's on the Bloomberg Terminal.
LEARN MORE