Merkel Dodges Trump's 'Insane' Comment on German Refugee Influx
by
Chancellor's spokesman deflects Republican front-runner's jibe

Trump predicted riots in Germany on television talk show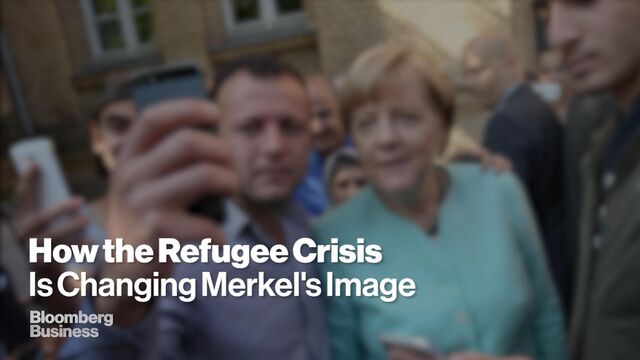 German Chancellor Angela Merkel dodged Donald Trump's assertion that her reluctance to halt the inflow of hundreds of thousands of refugees is "insane."
"She has nothing to say about it," Steffen Seibert, Merkel's chief spokesman, said at a government news briefing in Berlin on Monday.
With a record 800,000 or more refugees and migrants expected to arrive in Germany this year, Merkel says fences or caps on migration won't stop people from fleeing war zones like Syria.
Giving refugees a friendly reception in Germany is practicing "fundamental humanity," Merkel said in an interview Monday in Bild, Germany's most-read newspaper. Stopping the flow requires concerted action by all European Union countries, she said.
Trump, the front-runner for the U.S. Republican presidential nomination, criticized Germany's open-door commitment on CBS's "Face the Nation."
"Frankly, look, Europe's going to have to handle it, " he said. "But they're going to have riots in Germany. What's happening in Germany, I always thought Merkel was, like, this great leader. What she's done in Germany is insane. It's insane."
Merkel's determination to let the refugees come was strengthened after anti-immigrant riots erupted in the eastern German town of Heidenau in August, aides have said. In other parts of Germany, meanwhile, people volunteered to help and house the new arrivals as the stream grew this summer.
Before it's here, it's on the Bloomberg Terminal.
LEARN MORE