Fortress and the Curse of Hedge-Fund IPOs: Michael P. Regan
by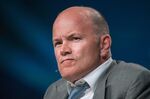 Put another nail in the coffin of the hedge-fund-as-public-company business model.
Fortress Investment Group plans to close down its macro fund run by Michael Novogratz, according to a Bloomberg News report citing a person with knowledge of the firm. It's shuttering the fund after two years of losses, including a 17.5 percent swoon this year through September.
Fortress, which is also in the private-equity business, and hedge-fund manager Och-Ziff Capital Management Group went public in 2007. The fashionable opinion among the skeptical set then was that their enthusiasm to sell equity was clearly a sign of an impending market top.
This view proved to be not only fashionable but also correct. Whether that was a result of healthy skepticism or just dumb luck is open for debate. What's not in question is how poorly these stocks have done, even as the overall market recovered and set new highs.
Fortress went public at $18.50 a share and jumped to $31 in its first day of trading on Feb. 9, 2007, eight months before the market's pre-financial-crisis peak. Fortress closed today at $5.44, down 71 percent from its offering price. Och-Ziff went public at $32 a share in November 2007 and has also lost about three-quarters of its value since.

Some businesses may be just too unpredictable for stock investors to stomach. Fortress's adjusted earnings per share fell 44 percent in 2014 after surging 193 percent in 2013, holding steady in 2012, dropping 32 percent in 2011 and, well, you get the idea. Its quarterly revenue has missed or beat consensus analyst estimates by about 16 percent, on average, while Och-Ziff's has been off by about 13 percent. By comparison, People's United Financial -- a bank with a market value not much bigger than Och-Ziff -- has surprised on revenue by an average of less than 4.5 percent.
It's possible that the IPOs of these two signaled not only a multi-year market top but also an even more permanent top in the idea that hedge funds can turn themselves into public companies.
Both Fortress and Och-Ziff have been doomed to trade at single-digit forward P/E ratios for most of the past five years. Even those low valuations, coupled with a dividend yield of almost 6 percent for Fortress and more than 7 percent for Och-Ziff, have not seemed to attract much in the way of value-hunting daredevils.
Is there any hedge-fund manager bold enough to try to tap the equity capital markets these days? An August Wall Street Journal report indicated that Citadel's Ken Griffin has considered it. He may be able to make the case that his firm, with its huge electronic market-making and execution-services operation, has a more predictable and reliable business model. But there will be two ghosts in the room if and when he tries.
This column does not necessarily reflect the opinion of Bloomberg LP and its owners.
Before it's here, it's on the Bloomberg Terminal.
LEARN MORE